For nearly 70 years, the USJF Teachers Institute has been designing and delivering professional instructional courses for the judo community nationwide.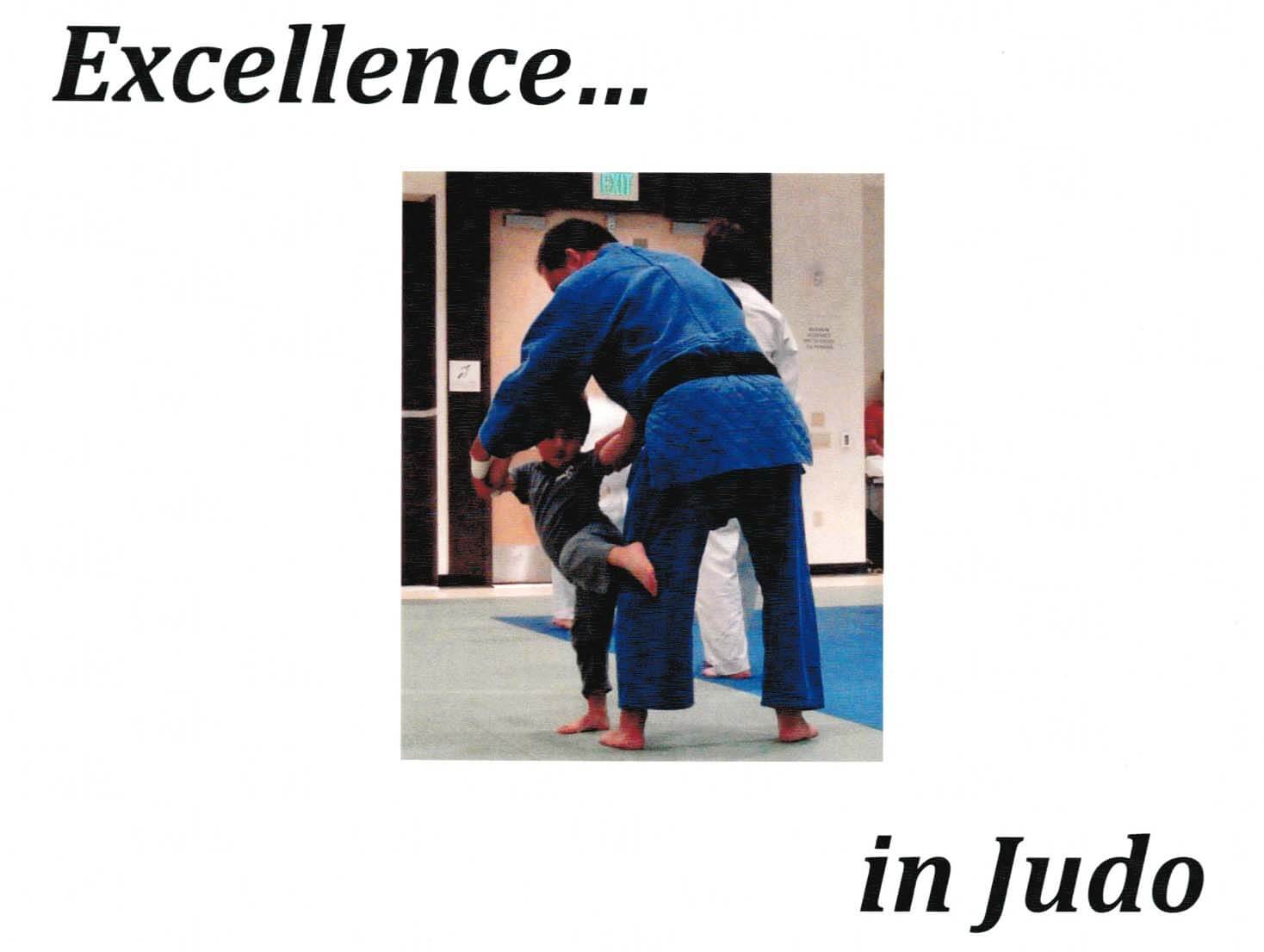 USJF Teacher and Assistant Teacher Manual
authors
Hayward Nishioka – 9th Dan,  Professor of Kinesiology, Los Angeles City College
Mitchell Palacio – 7th Dan, Professor of Kinesiology, City College of San Francisco
CHAPTER I: HISTORICAL BRIEFS FROM JUDO
In an old Japanese school building in Seattle a group of judokas sit around after a vigorous work out to chat a bit. John, a beginner, is a high school student who came to judo to get tougher after being bullied at school only to find that he gets a thrashing. Here they are intended to strengthen the body and ultimately the individual. He is intrigued by the contrasting aggressiveness on the mat to the camaraderie displayed off the mat.
Read More
Today a visiting black belt, although quite a bit older, seemed to dance through most of the participants during randori practice. Now in his civilian clothes the man looked small and almost grandpa-ish. He was talking about the "good old days" when judo visitors from Japan would come in and no one could budge them, but everyone went flying. Wow! and the throwing techniques, not that Yuko stuff they have today. They were fantastic bone crushing Ippons. "Back then, judo was different". It was an art form; something that Japanese Americans could be proud of," remarked Yoshida sensei, one of the senior advisors to the club. "Yes, that's true but today it's an Olympic sport." One that everyone in the world can be proud of retorted Ben Murphy the head instructor. Everyone shook their heads in agreement, smiled and the conversation went on.
As the conversation went on, each sentence brought up a new question in John's mind. Was judo really better in the past? I thought judo was for self-defense or is it a sport? Then who made it into a sport? How did it become an Olympic sport? What is the difference between jujitsu and judo? Who invented this sport anyway? Oh, now they are talking about philosophy. What does that have to do with judo? John wanted to break in and ask these questions but as a newcomer, he thought he had better wait, and besides the conversation was intriguing. He would have to find the other pieces of this judo puzzle later.
Key Points
Similar to John, there are many who have questions about the historical events that led up to the development of Olympic sport judo. Following are a few key points anyone in the sport of judo should know about:
1. What historical events eventually shaped modern sport judo?
2. What are some of the more important events and dates?
3. Who was the founder of judo?
4. What prompted Kano to start up judo rather than jujitsu?
5. What differentiated judo from jujitsu?
6. What events were occurring in other parts of the world?
7. Who was judo's first ambassador to the United States?
8. What was the first dojo in the United States?
9. What was the first U.S. National Organization? When did it begin?
10. When was judo first introduced to the Olympic movement?
11. When and where was the first World Judo Championship held?
12. Who was the first World Judo Champion?
13. Who are the other U.S. World Champions?
STRUGGLING WITH HISTORY
One of the earliest drawings of man's quest to defeat another in hand to hand combat can be seen on the walls of the tomb of Beni-Hasan in Egypt made some 4000 years ago. The drawings illustrated by stick figures, show a system of wrestling type moves. It seems every culture has some systematic means of overcoming an adversary in the field but few have recorded these events.
In Japan, the first instance of a method of combat being recorded was in 23 A.D. with the mention of "Chikara Kurabe" in one of the ancient chronicles. But this is conjecture since the keeping of records began in the mid 400 A.D. range, and the best known chronicle is the "Kojiki" (712 A.D.). 'Chikara Kurabe' at any rate literally means strength comparison and was most probably more akin to sumo. Twenty-Three A.D. is at about the time of Jesus Christ, the Roman legions, the bronze age and Gladiators. Japan, an island nation, in 23 A.D. was more concerned with local tests of one on one in comparison to large-scale knowledge of the arts of war practiced by Europeans who were constantly subject to outside forces.
Systematic Japanese fighting methods really had their emergence with the Kamakura Era around the 1100. This was when Japan produced great artisans skilled in the art of making armor and weapons; swords made by Okazaki and Masamune were particularly treasured. Zen was also introduced and practiced by the governing warrior class. The ideas of selflessness in battle, resolving to be calm in the face of death, and the ephemeralness of the fortunes of life; one minute rich, next poor, or visa-versa fit the needs of the day.
Around this time the invading Mongols under Kublai Kan, grandson of Genghis Kan, were repulsed by a great storm at sea giving rise to the legend of the "Kamikaze" or Divine Wind, saving the Bakufu (Provisional Government) Leader, Yoritomo Minamoto from almost certain disaster. The invasion of the Japanese islands brought in a new consciousness; Japan could be taken over by an outside force different from their factionalized civil wars. Subconsciously it may have created a need for unification of forces of people of like language and customs.
Strife in the emerging nation during the Kamakura era and subsequent Ashikaga era did much to give form to the ideals of Bushido, the way of the warrior. While some of these ideals are anachronistic, other more positive ones still prevail in many of the martial arts of today. Chivalry, skill, bravery, loyalty, honor, and dedication, are but a few of the qualities that abound in the legends left behind by the heroic deeds which contributed to the emerging national psyche.
At the end of the period known as the Sengoku-Jidai (civil war years) 1534-1615 in which Japan's destiny and character was being forged by three great leaders, Nobunaga Oda, Hideyoshi Toetomi, and Eiyasu Tokugawa, other forces were also at work. There was trade with foreign countries in which the merchant class, Buddhist monasteries, and local Daimyos (governors) would act in consort to accomplish extensive trade with China and Portugal. Items of trade included the import of textiles, embroideries, iron, books, pictures, guns, and drugs. Exports included sulfur, copper, lacquer ware, swords, and halberds; which brought five to ten times more income than at home. Although this trade continued even into the Tokugawa period in selected ports, the Tokugawa regime went into an isolation mode, which lasted from 1615 until 1854.
While Japan entered a time of isolation and peace, the rest of the world was busy with ideas and technological advances which dwarfed the concept of keeping to oneself. In 1619 Johannes Kepler's Laws of Planetary motion, the founding of the Royal Society in 1662 and the Academie de Sciences in 1666, far surpassed anything found in Japan. Notables like Galileo, Sir Isaac Newton, Robert Boyle, were in an environment conducive to learning. These scientists and thinkers were in part responsible for the surprise that befell Japan some two hundred and fifty years later when Commodore Perry with his steam belching fleet of four ships cruised into Edo (Tokyo) harbor in 1853. The moral of this story is that isolationism prevents a sharing of ideas and growth. It was time for Japan to wake up!
Commodore Perry and his black ships precipitated the modernization of Japan. Prior to his arrival the country was largely agrarian and isolated from the events of a fast moving outside world.
ENTER JIGORO KANO
Jigoro Kano was born on October 28, 1860; six years and seven months after Japan was forced to open its doors to the West by Perry's second visit in March 1854. In 1860, the population of the United States was 32 million but was soon to diminish that number by a civil war. Japan was in a state of turmoil as it struggled to adjust to the rest of the world that had not been asleep. In 1867, Emperor Meiji was installed and was the symbol of modernization. Tokugawa Yoshinobu was the last of the Tokugawa shoguns but was forced to resign and with him the feudal system was also abolished.
The Meiji Era began with fervor as a postal system and education system take center stage. Newspapers came into existence, along with the adoption of the Gregorian calendar. Yataro Iwasaki, a commoner, founded Mitsubishi in 1873 and industrialization began. An army was established comprised of commoners trained in German army tactics. The Samurai class rebelled against
Sir Isaac Newton
the idea that a group of commoners in uniform could constitute an army. The Satsuma rebellion ended that discussion as modern equipment and methods trounced the Samurai uprising of 1877.
Emperor Meiji's restoration was not without strife although once in power a truly modern nation was born. During his reign Japan was to experience many firsts: a constitution, foreign diplomats and diplomacy, newspapers, education for the common masses, a university, a rail system, trade and banking improvements, textile industry, a steel industry, ship building, a modern army, and success in two foreign wars.
1877 also marks the entry of Kano into Toyo Teikoku University, (now Tokyo University). Kano's education to this point was extensive for the period. He was trained in Confucian classics and studied English under Mitsukuri Shuhei, a renowned thinker of the day. Much of what Kano thought can be easily read for he kept much of his notes in English. He also had a penchant for math but what he wanted to do dearly was to develop his body, or at any rate defend himself for he was slight and frail in stature. As a means of physical culture and training he enrolled in a jujitsu school, much to his father's dismay.
Hachinosuke Fukuda, grandfather to famed 10th dan, Keiko Fukuda, was Jigoro Kano's first jujitsu instructor. Tenshinshinyo ryu jujitsu was mostly comprised of pins, chokes and locks, and was practiced through formal movement patterns known as kata or form. Kano was so adept after just two years of training he was asked to perform for the visiting Ulysses S. Grant in 1879. Wanting to learn more he enrolled in Kito ryu jujitsu in 1881. Kito-ryu was markedly different from his earlier style called Tenshinshinyo ryu for it concentrated in throws and practice did not rely solely on kata but on free movement. Tsunetoshi Iikubo was the instructor and had a great influence on Kano for he stressed the soul as well as the body.
1882 was a momentous year. In the United States Jesse James is killed, William Bonney, AKA "Billy the Kid," met the same fate the year before. In the East, Japan built its first railroad, and Jigoro Kano at the young age of twenty two founded the Kodokan. It was a humble beginning with only nine students in a ten tatami" room at Eishoji Temple. One tatami is equal to 1meter by 2 meters. Conditions at the temple were rough as complaints of loud noises and things being broken become more commonplace.
Most would be depressed under these conditions. But Kano was persistent, intelligent, and dedicated. Trying to decide on a system of training for their officers, in 1886 the Tokyo police force sponsored a tournament in which some of the leading schools of the day were invited to participate. The Kodokan, with the exception of a draw or two, wins all other matches and sparks an interest in the public eye. Membership over the years increases as follows: 1882 = 9, 1886 = 179, 1906 = 8,375, 1916 = 15,926, 1926 = 36,601, 1936 = 78,874, 1946 = 225,497, 1956 = 355,138, 1960 = 490,157. Currently, individual countries rather than the Kodokan keep membership estimates.
When viewing the progress of judo it is simply amazing that within Kano's own lifetime, membership increases from 9 members in 1882 to approximately 80,000 members by 1939. Kano was a leader amongst men and possessed the right qualities at the right time. Trained in the classics, yet studied and was adept at English, loved mathematics, but more than these individual skills was his ability to fuse ideas together that created a better sport. Always the valiant eclectic, he was not afraid to try something new; at 22 years of age, he was appointed as a professor at Gakushuin University. In addition to this position he founded not only the Kodokan but Kanojuku, a preparatory school, and also the Koubunkan an English language school all within the same year, 1882. In 1899 he founded the Koubungakuin a school for foreign students from China. Noticing a lack of an official sports organization in Japan in 1911, he creates the Japan Athletic Association.
Between 1882-1911, Kano begins to excel as an educator and in four years becomes the head instructor at Gakushuin University. 1889 marked Kano's first of many trips abroad where he studied European educational systems as an Attaché of the Imperial Household. Upon his return he reportedly married and eventually had eight children. As if he didn't have enough to do in the world, Kano becomes the principal of a high school in Kumamoto in 1891. Then in 1893, returns to Tokyo and assumes the presidency of a teachers college (now Tsukuba University). Through the years he distinguishes himself as an educator, physical educator, statesman, writer, philosopher and linguist. In 1902 and 1905, he represents the Ministry of Education and visits China. His college studies in Political Science and literature aid him greatly in establishing him as a statesman and a man of letters. All these abilities came to fruition in 1909 when an invitation from the International Olympic Committee (IOC) to Japan to participate in the Olympic movement resulted in the only possible choice for a representative, Jigoro Kano. Thus, he became the first Asian member of the IOC. Later in his career he is accorded entry into The House of Peers and given the rank of Count.
The Development of Judo
What was born out of the fires of the Sengoku Era was about to die in the ashes of the last of the Tokugawa period. Japan was quickly making strides to catch up with the rest of the world after having been asleep for some two hundred and sixty five years. The basic mood of the nation at that time was "Out with old in with the new." Thus, jujitsu was considered out of step with the times.
It took a man of letters and of action to breathe life back into an art form that was about to be discarded. There were very few who could explain by words, what many a master of the arts intuitively understood when executing phenomenal maneuvers. Nor were there individuals who could translate into words the common denominators that made these arts important not in terms of self-defense but of living life. Kano fortunately could and did.
Jigoro Kano, educator, statesman, and founder of modern judo, did much in the development of Japan's fledgling, Meiji era education system.
To more accurately assess the thinking of Jigoro Kano and the evolution of how he came to explain judo as he did, one would have to study his writings, the dates they were written, and study them within the context of the social events that may have influenced his thinking. The Meiji restoration era, nationalism, empire building, his education, and his travels abroad shaped the words that explained judo and its broader purpose.
Japan had just emerged out of the isolationism imposed by the Tokugawa regime. It found itself at the back of the line in technological advances and understood it was in a very weak position. It wanted to understand the West, and needed to find a way to quickly catch up with the rest of the world least they be victimized by their neighbors. To aid in this endeavor the newly installed emperor Meiji dedicated his efforts to modernization. Large scale government reforms were made in which education, media (then newspapers), transportation, communication, the making of a national army were instituted in an effort to create a strong national consciousness that could stand proudly amongst neighboring nations.
Things were moving fast in Japan and much was being accomplished in a very short time. Within 27 years after the installation of Emperor Meiji, Japan had become an industrialized power. So much so that in Asia it was the dominant power and proved itself in battles with China in 1894 and Russia in1904, coming out the winner in both instances. In this climate of success and of building national pride it was important to maintain strong bodies and good discipline. It fell to Jigoro Kano the educator to add to the strength of his nation by incessantly writing and publishing articles emphasizing the benefits of judo and the martial arts, not only as a means of strengthening the body, but through its practice learning many valuable lessons that could be applied to daily life. In a sense the spirit of the samurai was kept alive through the reintroduction of the martial arts through education. His writings and philosophy of judo as a sport of far reaching qualities differentiated it from jujitsu.
Inherent in the activity was the idea that if one used his body efficiently, although he may be smaller, he could overcome a larger adversary who did not. This concept not only applied to the diminutive Jigoro Kano but appealed to the small island nation of Japan as its foes seem always larger. Brousse and Matsumoto in Judo a Sport and Way of Life wrote, "He sensed and developed the guiding principle behind jujitsu where others had seen a collection of techniques." The ultimate goal was to make the most efficient use of mental and physical energy. It is little wonder that he was to come up with the maxim, Seiryoku Zenyo, "the best use of one's energy, vigor, vitality", an ideal which is essential to any vigilant culture or nation much less a sport.
The Success of Judo Rather Than Jujitsu
Many will say that the biggest difference that led to the success of judo rather than jujitsu in Japan was the 1886 contest held by the police in which Kodokan judo prevailed over all the other systems of the day. This may be true in part but there have been many victories by one organization over another that have not lasted the test of time. One of the overriding reasons for the success of judo was Kano's position as a major player in the development of education during the Meiji era. He was well educated, experienced, and traveled abroad specifically to learn about western educational systems. He was the expert and he was in charge of developing the country's teachers; teachers who would of course learn judo at school, then turn around and teach it at a middle school, high school, or college. To this day judo is taught in schools throughout Japan as part of the physical education program.
Another reason for judo's success was Jigoro Kano himself. He was a tireless recruiter of judo practitioners and supporters. Everywhere he went he spoke of the many attributes of judo: fitness, character building, economy of motion, self-actualization, self-defense, and a model for a way of life. He himself was the embodiment of the attributes of which he spoke. Kano also had a keen awareness of timing and knowledge of who were the change agents who he could entrust to influence the masses. He utilized the opportunity to speak with leaders such as Pierre de Coubertin, Originator of the Modern Olympic Games, John Dewey, one of the architects of modern education in the United States and many others. These people outside of his country were introduced to judo, not just for it's physical characteristics, but more so for its positive effects on the improvement of the quality of life for society through its practice.
Jigoro Kano's command of the English language should not be forgotten here, for it opened the door to introducing the then little known sport of judo to the west. According to Naoki Murata, head librarian at the Kodokan. "Many of Kano's notes of judo were written not in Japanese but in English."
Pierre de Coubertin
Although it is not often mentioned as a reason for judo's rise as an exportable item we must not discount the effect of the two wars that suddenly placed Japan in the forefront of public curiosity. First China, then Russia, two large countries succumbing to the smaller Japan. Moreover, Russia, although having its own internal problems, was once considered a white European power. Could it be that some secrets out of the East could be used to win the war over its larger opponents? Could these same secrets also be found in this mysterious activity called judo? Here too, the larger individual could be overcome by the smaller. At any rate people flocked to see this wondrous activity that the devotees were eager to teach. Especially keen on its investigation were the armed services, police, and the elite.
On a more clouded note, the ability of judo and jujitsu to infiltrate the upper crust of society gave it importance in the Meiji era as a means of understanding foreign cultures and was sometimes used as an unofficial information highway through which crucial bits of information gleaned from casual conversations aided in making major policy or strategic decisions. For foreign countries, it also allowed a glimpse into Japanese culture as well. Thus, the exportability of judo and jujitsu was yet another factor to consider.
Educational Tool
While many looked upon judo and jujitsu as a means of unarmed combat Dr. Kano came to view his judo as a ready-made educational tool; first to develop his nation and to eventually benefit the world. In its practice, he could see economy of motion, the interplay of individual forces creating something bigger than its individual parts, the development of the individual into something he would not otherwise be, but for the practice of this physical activity. Kano's broader view of this activity, when he compared it to other sports, prompted modifications that could help it survive and be included as a sport and an educational tool. Hence, methods of falling were improved and practiced, dangerous techniques were excluded from its practice, rules of gamesmanship began to replace the air of dueling to determine superiority. These issues aided the acceptance and transformed judo from a cultural martial art to a modern sport.
We should not forget the era to which Jigoro Kano was born into was the critical mass of emerging sports. (In 1846 with Alexander Cartwright as the inventor of baseball.) The rough and ready game of football was first played between Rutgers and Princeton in 1869, Walter Camp formulated the American football's first rules in 1876 and in 1867 The Queensbury Rules of Boxing by John Graham Chambers. In Canada ice hockey was invented by JGA Creighton, basketball in the United States by Naismith in 1891, and volleyball by William Morgan. In Japan, it was Jigoro Kano with judo, 1882. Even the Modern Olympic Games emerged front this period with the leadership of Pierre de Coubertin.
JUDO'S SPREAD AROUND THE WORLD
Yoshiaki Yamashita
In various parts of the world as practitioners of judo fortuitously or purposely ventured out, there was always a curious audience. One of the first to take judo outside of Japan was in 1903 when Yoshiaki Yamashita was invited to the United States by Railroad magnate Graham Hill and taught at Annapolis Naval Academy. Included on his list of many important persons of the era, he was instructor to President Theodore Roosevelt who eventually earned a brown belt. A brown belt then was a very respectable rank during the time when there was not much inflation of rank. Yoshiaki Yamashita eventually received the very first 10th Dan awarded by Dr. Kano in 1935.
Yukio Tani
In 1905, judo appeared in Great Britain in the person of Yukio Tani. There is a plethora of tales about this colorful individual as he traveled about the British Isles making a living by taking on all comers. Sometimes he would have easy opponents and sometimes not. Losing some but winning most. Sometimes he was sober other times he was not. Nevertheless, it was always interesting to see a smaller man confront larger men and come out on top.
Gunji Koizumi
Tani was followed by Gunji Koizumi one year later. Koizumi was instrumental in the development of British judo and was the founder of the Budokwai in London in 1918. Both Tani and Koizumi were instructors there. Originally they were jujitsu enthusiasts and only after a visit by Dr. Kano in 1920 did they switch over to become members of the Kodokan. Both were also present at the incipience of the European Judo Union in 1937 when the first European Judo Championships took place in Dresden, Germany. The events were to inspire other continents to do likewise and the result was to eventually culminate in the creation of a world championship.
Mikinosuke Kawaishi
The founding of French judo is credited to Mikinosuke Kawaishi who arrived in 1935 and introduced judo through a system based on numbers and French words rather than on difficult to remember or pronounce Japanese terminology. This plus the ingenious colored belt system did much to popularize judo in France. France lists over 500,000 registered judokas and is the second largest judo population in the world.
Takugoro Ito
In the United States during the turn of the century large pockets of Japanese settlements could be found. They were in Hawaii (then not yet a state), Seattle, and Los Angeles. Many of the immigrants left Japan in search of job opportunities and adventure. They brought with them their customs, language, and work ethics. They were successful particularly in two fields, farming, and fishing. Amongst the cultural activities of dance and flower arrangement was judo. 1907 saw the establishment of the first permanent dojo with Takugoro Ito as the instructor in Seattle, Washington. Ito was later to go to Los Angeles and is credited with the establishing of the first dojo in Los Angeles. It was named Rafu Dojo and while it is no longer there as of 2002, the restructured 1920 wooden Seattle dojo is still standing. Between 1903 and the present, judo has spread eastward across the United States to include all races and creeds. In 1964 the First U.S. Olympic Judo Team was represented by a Japanese American lightweight, a Jewish American middleweight, an American Indian light heavyweight, and Black American heavyweight.
Judo Organizations in the United States
Associations of black belt holders (Yudanshakai) developed first, followed by the formation of the first national organization. This was accomplished in 1952. Originally the organization was known as the JBBF or Judo Black Belt Federation but was subsequently changed to The United States Judo Federation (USJF). The USJF's strength lies in the clustering of different dojos to provide a quality program which is grass roots oriented. In 1965, a second national organization was formed from what was originally the Armed Forces Judo Association, now known as the United States Judo Association (USJA). It was also grass roots oriented, well organized paper wise, and gave the individual clubs and their instructors more autonomy because they were usually in isolated areas of the United States where services were hard to come by. In 1980 through an act of Congress The National Sports Act of 1979 United States Judo Incorporated (USJI) was formed. It then became the direct link to the United States Olympic Committee and replaced the Amateur Athletic Union (AAU). Ultimately the two National Organizations, USJF and USJA became "A" class members and each individual State organizations as "B" members of USJI. USJI has since changed its name to USA Judo.
The United States has had three world champions as a result of our efforts in the field of competition. Our very first World Champion in 1984 was AnnMaria Burns, now known as Dr. AnnMaria Rousey. Our second World Champion was Michael Swain in 1987, Jimmy Pedro Jr. in 1999 and out most recent is Kayla Harrison, 2012. Each are still active in the sport and continue to contribute to the development of judo in the United States.
Development of International Championships and Olympic Judo
1st Pan American Judo Championships
The popularity of judo continued to grow but organizationally Europe seemed far and away the leader in promoting judo as a worldwide sport. In 1951 they formed the International Judo Federation consisting of mostly European Nations with Argentina requesting entry into the organization. Following the lead of the Europe, other continental unions were hurriedly devised. The first Pan American Judo Championships were held in 1952 in Havana, Cuba where judo had been introduced only two years earlier.
1st World Judo Championships
1956 was a momentous date for it marked the date of the First World Championships, held in Tokyo Japan. During this championship, there was only one category, the Open weight in which weight was not a consideration. Shokichi Natusi of Japan was the first World Champion. In July of 1960 at the 58th International Olympic Committee meeting it was voted and passed 32 to 2 to have judo as a demonstration sport in the 1964 Olympic Games in Tokyo. While there were some apprehensions as to Japan taking all the gold medals in their native-born sport, the 1964 Games had one great surprise for the world. In spite of the objections made against the idea of weight categories by Japan, its inclusion was a precondition to entry to the Games. Thus included were four weight divisions. It was a foregone conclusion that Japan would win all four gold medals except the apple cart was overturned by a Dutchman named Anton Geesink who pinned the All Japan Champion and became the first non-Asian to win an Olympic Gold medal in judo. This did much to show the rest of the world that judo was truly an international sport. In 1988, Seoul Korea Olympics, women were finally allowed to compete largely due to the efforts of the American, Rusty Kanokogi, and then International Judo Federation president Shigeyoshi Matsumae.
Geesink Subdues Sone to Win World Judo Title.
Paris, Dec 3 (UPI)— Anton Geesink of Holland beat Koji Sone of Japan Saturday in the final of the World Judo Championships to become the first non-Japanese ever to hold the title.
Chapter Review I
1. List four reasons why someone would benefit from judo history.
2. Describe how jujitsu may have evolved from man's need for protection. In addition, what era did it make the most advances.
3. Explain what the "Sengoku Jidai" was and name three warlords of that period.
4. List three positive qualities of "Bushido."
5. What were the characteristics of the Tokugawa era and what was its result.
6. List three reforms of the Meiji restoration period.
7. What two jujitsu styles did Jigoro Kano study? Who were the Teachers and what did he learn from each?
8. What were three positive qualities that set Jigoro Kano apart from many of the other jujitsu instructors?
9. List at least five of Kano's major accomplishments.
10. Explain how Maximum Efficiency with Minimum Effort works in judo and in life.
11. List two persons that Kano introduced to judo that were important.
12. Name three pioneers of Judo who traveled abroad and their contribution to the sport.
13. What were four early events of judo in the United States in the early 1900?
14. What are the starting dates of the three national organizations?
15. Give at least three important dates and events in the history of Judo.
16. List a minimum of three important persons in judo and their contribution to the sport.
17. List some differences between Judo and Jujitsu.
18. List the three U.S. World Champions and the years they won
CHAPTER II: JUDO AND PHILOSOPHY
1. How do we define philosophy?
2. What does philosophy have to do with judo?
3. How did Jigoro Kano come to develop a philosophy for judo?
4. What are the important issues raised by Kano?
Read More
Judy: I just don't get it. What does judo, a physical activity, have to do with a mental activity like philosophy?
Philip: That's a good question. We do see some outward manifestations of things like, discipline, hard work, skill, toughness, and respect, but we usually have to dig deeper to find out about the philosophy of judo.
Jack: That's just it. Everyone seems to talk about the philosophy of judo but where do we find it? Besides, I certainly didn't find any judo names in my philosophy book. I saw figures from Plato to Derrida, and a whole lot of names in between, but no one from judo or any philosophy of judo. Maybe Judy is right. What does judo have to do with philosophy?
Robert: What does it matter? Judo is fun and I'd be doing it, philosophy or not.
Key Points
1. How do we define philosophy?
2. What does philosophy have to do with judo?
3. How did Jigoro Kano come to develop a philosophy for judo?
4. What are the important issues raised by Kano?
5. How do some of these principles evolve out of the practice of jujitsu or judo?
6. What implications can some of Dr. Kano's ideas have on judoka?
PHILOSOPHY
Philosophy speaks to a number of issues amongst which are: epistemology; the science of knowledge, ethics and morality; the idea of good and evil, logic; how to reason, existentialism, finding meaning of our existence through our free will, metaphysics; God, a supreme plan, the soul, death, and beyond, consciousness. Philosophy is the love of knowledge. In the loose sense of the word, it is a well from which ideas about the things we do not know may be molded into subjects, which we then may study. In some instances philosophy developed into a systemized science laying the foundation for chemistry, physics, astronomy, as well as the basic disciplines like psychology and law.
Western Philosophers
Some of the early champions of western philosophy were Plato and Aristotle. Much of the original methodology of philosophy came from these Greek men. It was Plato who told us that Socrates was famous for questioning answers rather than answering questions. Aristotle, a student of Plato, was teacher to Alexander the Great. The influence of both men was felt far and wide, and helped to continue the practice of a love of knowledge. In addition, Athens, 470-399 B.C., conditions were just right with a leisure class that had time to reflect on the question why which marked a key point in the development of philosophy.
JIGORO KANO AND MODERN JAPAN
The phrase critical mass is often used to illustrate the idea that various conditions are just right or ripe for an event to occur. Critical mass assumes a causation factor. In other words, because of certain preceding events, the following event is primed to occur. Judo philosophy also had events surrounding its development. Japan had come out of isolation by the 1854 Treaty of Kanagawa with the United States. In 1868, Emperor Meiji was restored to power and there was a great push to modernize Japan. Along with the feudal system, all things connected to it were discarded. This included all of the old martial arts of ancient Japan. Modernization for Japan meant learning from the West; the West that had so traumatically invaded their isolation. Language became an important tool of advancement and those who possessed the ability to speak foreign languages, especially English, were in demand. It was necessary to import new ideas and ways of thinking in order to build a nation. These ideas would eventually knit together the fibers that would make Japan more than a loose collection of islands. Emperor Meiji called for quick action to modernize. The result was Japan's first railroad system, postal service, modern military system, constitution, civil codes, and an education system. Jigoro Kano, who was born in 1860, was only eight at the time when all this began. Even at this young age, Jigoro's future was being shaped, as he was enrolled in English classes while still in Kobe, Japan.
Young Jigoro Kano was educated in Confucian classics from the age of ten and continued his studies even after his move to the Tokyo area. The Confucian classics provided Kano with his first formal introduction into ethics, morality, which provided him with an awareness of social obligation. Additionally, he studied English even after his arrival in Tokyo under Shuhei Mitsukuri a fellow student of famed educational reformer, Yukichi Fukuzawa. His father's foresight was in preparation for life in the new Japan.
A young Jigoro Kano embarking on a journey that is to change the face of education and sports, not only for Japan but for the world. He took jiu-jitsu, added philosophy and created judo.
Shuhei Mitsukuri, Yukichi Fukuzawa, Arinori Mori, and Masanao Nakamura were known as the "Meirokusha" and were the equivalent of a modern think tank.
At seventeen, Jigoro Kano entered Tokyo University and studied political science, economics, and philosophy, under Harvard trained Ernest Fenollosa. Among the philosophers Kano studied were Spencer, Mill, Burnham, and Sidgewick. No doubt, the influence of these men and philosophers, like his use of English, was to remain with him and serve him well in the era of an emerging Japan. In addition to Jigoro Kano's ability to absorb information was an emerging talent to analyze, synthesize, and create new and interesting ways by which progress could be realized.
The Birth of Judo
At about the same time that Jigoro Kano was in Tokyo University he was also pursuing his study of jujitsu. He had begun his study of the art due in part to his small stature and large appetite for confrontation. In his youth, he was short tempered, but seemed always to lose his battles to larger opponents. He needed an equalizer and jiu-jitsu was what interested him. At first his practice of this art was not looked upon kindly by his father but eventually his father was reported to have said, "Well, if you are so intent." On his father's advice, young Jigoro earnestly studied Jiujitsu, with physical and mental zeal. Through his study of Jujitsu various questions constantly plagued him. These questions or stumbling blocks became the eventual cornerstone to the development of judo. Naoki Murata lists them as follows.
1. When Jigoro Kano started jujitsu under Hachinosuke Fukuda, one of his first lessons found himself flying to his back by a throw. He got up and asked, "How did you throw me?" Fukuda merely motioned to come on. So Kano attacked, and gain, he found himself on his back. Once again, he inquired, "How did you do that?" Still no answer. Only a hand gesture to come on. Obediently, Kano got up and attacked, all the more determined to overcome Fukuda's upright posture. Alas, a third time Kano was, unceremoniously bounced on his behind. Undeterred Kano again asked, "How did you do that!" This time the master's reply was "Don't talk. Just keep trying 1000 times and you will learn."
Despite all his years of education, Kano could not explain how he was being tossed aside like some unwanted crumpled up piece of paper. Why wasn't there some logical explanation for this physical phenomenon! Was there not a better way to teach these techniques other than just practice?
2. His second mental stumbling block came after four years of having practice jiujitsu. One day during practice with his instructor Tsuneotoshi Iikubo, Kano was able to throw him repeatedly. Master Iikubo stopped and asked, "How did you throw me"? Kano replied, "I noticed that each time that you where about to throw you first pulled or pushed your opponent off-balance first, before entering in to finish the throw. I merely did the same." Iikubo then awarded Kano a certificate of graduation in recognition of his understanding of the art. Kano, in his own mind wondered if his insight and explanation into how a throw was set up was a good enough. By this explanation alone, could he teach jujitsu? On one hand, there was his former instructor, Hachinosuke Fukuda who had no ability to verbally explain what was occurring in the process of a throw, but was expert at throwing, on the other hand would mere words suffice to teach a throw?
3. Jigoro Kano was an avid collector of jujitsu manuscripts. Many of them still can be found at the Kodokan Institute in Tokyo, Japan. In them, he found his third question. He was perplexed as to which one was truly the very best system of techniques.
4. One of the important principles in jujitsu was a principle of "Jiu-no-ri." The principle of giving way rather than opposing force. For example, if a force of 10 units were in direct opposition to another force of 3 units then, the 10 units of force would be 7 units. If instead of being in direct opposition, the 3 units returned in the same direction as the 10 unit force, a force could be turned to the advantage of 13 units. This was an explanation that was often use in reference to the application of a throw, where someone larger was rushing forward to attack and a smaller person turned and used this onrushing force against the opponent.
Unfortunately, this principle did not always work well in all instances. In some examples where a choke or an arm bar, giving way may not produce the best results. Search as he did Jigoro Kano could not find a universal principle, which would work in every instance. .
5. A fifth question that Professor Murata cites is really not a question or doubt but rather a revelation on the part of Jigoro Kano. It was through his long and arduous practice of the art that he found himself changed. He was much stronger and healthier. Because of his physical prowess, he had more confidence in himself. With more confidence, his demeanor also changed. This led him to believe the physical activity of judo could improve the character of the practitioner. Moreover, if jujitsu could improve one person why not many persons, better yet a large group, or benefit society.
Basically, these were some of the stumbling blocks Kano solved, leading to the idea and formulation of judo as a mental as well as a physical activity.
The Three Guiding Principles
Parallel to Jigoro Kano's questions were the ideas prevailing during his time. San-iku-shugi or the The Three Guiding Principles included the concepts of intellectual (chiiku), moral (tokuiku), and physical (taiiku). "These were new terms," states David Waterhouse, in his paper, Kano Jigoro and The Beginning of Judo, 1983. He believes that they were taken directly from Herbert Spencer, whose paper was entitled, Education, Intellectual, Moral, and Physical, published in 1861. Speculation though it may be his contact with philosophical ideas added to his beloved physical activity of jujitsu and suited the needs of an emerging nation as well. Prior to the Meiji era, there was no national educational system, much less a concept of physical education or sports. These were important ideas, which Jigoro Kano played an important part in instituting into Japan. Kano was one of the first Japanese to play baseball in Japan. This had a profound effect on the concept of team type activities, as he also included team competition into the Kodokan menu.
In Japan's newly formed educational system, Kano played a large role in the development of one of Spencer's three needed areas of development; the physical area. Moreover, Kano included in his statements and awareness of the other two areas of Spencer's areas of development. Character was also discussed by Kano, "Because we are all alive in this world as humans, we must abide by the rules of humans. Once we lose the desire to live as humans, we lose our worth." As to intellect, he wrote, "For the realization of a fuller life. It is imperative that we have and strive to develop our intelligence. Intellect aids greatly in building character." For his efforts in the physical realm, Jigoro Kano is often referred to as the father of modern sports in Japan.
For the West, the idea of gamesmanship had been popularized by the 1500 with knights who participated in mock battles during tournaments. This activity found favor with kings as a exercise in warring skills while keeping mortality to a minimum. This tradition was passed on to where today's mock battles are fought in the form of football games and wrestling matches. During World War II Winston Churchill stated, "The battles at Dunkirk were won on the playing fields of Eaton." acknowledging the contribution of sports to the war effort. Actually, the 19th century, provided the world with many new sports and games. Games added not only to a nation's competitive spirit, but also to its health. The emergence of the modern Olympic Games in 1896 also added to the ideals of sportsmanship, character building, a sound mind in a sound body, and acted as a weathervane to a nation's vitality.
It was within the Meiji era that Jigoro Kano became an educator, physical educator, and later statesman, writer, member of the International Olympic Committee, and founder of many of Japan's prestigious organizations, but for the judoka his most important legacy to the world was Judo. He was the right man at the right time. Jigoro Kano's ability to speak English was one of his greatest assets. Through his language skills, he was able to glean Western ideas on education and physical education. One auspicious event was his meeting with American Educator John Dewey, with whom he had many valuable exchanges. Through his ties with the Ministry of Education he reintroduced many of the martial arts, not as a feudal way of fighting, but as a means of developing the fitness level and the character of its participants. Dr. Kano's was reformulation of the reasons for the practice of the martial arts, was revolutionary for Japan. The idea was that martial arts were to be practiced, not to inflict damage or death, but rather as a means of enhancing life. Amongst these martial arts, was his newly formed jujitsu which he named judo, the "gentle way." an activity that could bring to life the ideals of "san-iku-shugi."
John Dewey was one of America's architects of modern education, and was a leading exponent of pragmatism. It is unclear as to what extent he may have influenced the fledging Japanese educational system but he did befriend Jigoro Kano and exchange many ideas as evident by the letters which remain.
Small Judo — Large Judo
From almost the very start, serious thought was put into what we so loosely know as the gentle way, judo. According to Asian studies professor, David Waterhouse of the University of Toronto, "The name judo, the pliant way, comes from Kito-ryu, having been long used in Jikishin-ryu, an old branch of it." The use of the suffix do in judo has ties to Taoism and Buddhism and in Chinese characters when written means road or way. According to Professor Naoki Murata, Kodokan historian, "The reason that the ju of judo was kept by Professor Kano was out of respect for tradition." Together judo took on a different flavor. Not only was there a tradition of power but thought, philosophical thought that could aid in the development of a thin emerging nation.
In the case of judo, its meaning was that through its practice, one would develop concepts, skills, and attitudes that would assist one in everyday life situations. Dr. Kano in his writings also emphasizes the idea of small judo versus large judo. Small judo is concerned only with techniques and building of the body. Large judo is mindful of the pursuit of the purpose of life: the soul and the body used in the most effective manner for a good result.
One of Dr. Kano's more interesting statements concerning education, and in particular, physical education was, "The body is the instrument for the purpose of life, without which there is nothing." Such a simple but ever so profound statement. The implication is that care must be taken to ensure its proper functioning. In addition, that the mind cannot function, experience, or learn, without having a body. The body is the package in which the mind functions and that their functioning is integrally linked. One Japanese word for experience, taiken, means to experience with the body.
THE JUDO MAXIMS
Although Dr. Kano was widely known as a scholar, there was a side of him which favored experience over knowledge purely based on books. Many of his maxims are derived from life experiences that led to a certain conclusion. David Waterhouse, in his paper, "Kano Jigoro and The Beginning of the Judo Movement" writes, "As far as I can judge, Kano's thinking evolved to meet the changing circumstances of the movement, which he created". He was a pragmatist (in a loose sense of the word) and he mistrusted abstract principles based on book learning. In a note written in 1902 or 1903, he made a distinction between learning which is alive and learning which is dead. The former was a practical use, the later serve no purpose. "If one reads books, excessively, even if one does many things, what one knows may or may not be useful, depending on the circumstances."
"MUTUAL WELFARE AND BENEFIT"
The maxim, Mutual Welfare and Benefit Ji-ta Kyoei, can be thought of as referring to Kano's concept of the interdependence of body and mind, but more importantly here, the interdependence of one person working with another person. It was the resulting revelation of years of physical practice that enable Kano to understand the benefits of mutual encounters. In Buddhism, the two paths are ji-riki (self strength) and ta-riki (other's strength). In judo, there is also the strength of the individual, which is pitted against the strength of others resulting in a positive change. An example is the mutual benefit found in judo's randori practice, which is done, not by oneself, but with another and results in the eventual development of both individuals. Judo is mindful of this resulting benefit from the practice of two individuals, and thus bow in gratitude and respect before and after the practice session.
JI-KO NO KANSEI
A seldom quoted maxim is that of Ji-ko no Kansei or self-perfection. Most likely ignored because of the seemingly egocentric motives at the time of judo's mass importation into the United States just after World War II. In addition, the other maxim of Mutual Welfare and Benefit, already has inherent in the word mutual, implication that oneself as well as another is involved. Today it has been told that we must improve ourselves. Scores of self-help books attests to this fact. The dilemma, however, arises when one asked, "How is it that you can have both self centered act and mutual welfare and benefit at the same time? Doesn't someone lose out when one person thinks of improving himself?" Kano explained it thus. "Needless to say, there is a gap between utopia and the sometimes reality of things. Let's say that rather than two individuals we think on a larger scale and have two countries at war and one of them is your country. Whose side would you favor then?" He continues, "Build yourself first, then you may help others."
In the short-term, one side suffers a loss, but both have gained from the experience, and at a later time under different conditions the outcome may be different. One need only think of our next randori practice session or shiai tournament. Who will win? What was gained? Competition tends to breed excellence, and in the long run there is mutual gain from the encounter.
SEIRYOKU ZENYO
Seiryoku Zenyo is commonly translated to mean Maximum Efficiency with Minimum Effort. When Dr. Kano was still a student he found his roommate would always finish his homework earlier and in addition get better grades. Why was it that he had the same amount of homework, as his roommate, same instructors, yet this result? He decided to observe his roommate which eventually resulted in the maxim of Seiryoku Zenyo, maximum efficiency with minimum effort. He states, "In order to study the maxim of
Seiryoku Zenyo we must first know what energy is. Energy is life force or the essential force for living. A correct use of this energy will result in maximum efficiency with minimum effort."
As per energy expenditure and a judo throw, do we expend more energy to throw a person if he is off-balance or on balance? Do we expend more or less energy if we have our center of gravity above or below our opponent's center of gravity? Do we use energy more effectively if we do the technique quickly or slowly? Is it possible that there is a more efficient way of applying energy? Could one say from this use of energy, one could learn and understand the principle of maximal efficiency with minimum effort?
It is through practical experiences that judoka may learn lessons. The lessons may have to be translated from the practice of judo into words and usable concepts but the body experiences of judo are kept for reference and understood at a very basic level. Here are a few concepts that are realized through practice, and with a little imagination can be translated into usable concepts for everyday living, large judo:
1. Over a period of time and through diligent practice, one can become better at judo(at a hobby, sport, work, etc.).
2. There are subtle techniques that allow one person to do better than another person who does not have technique.
3. Although one may not be so skilled to begin with, if one has heart one may still succeed.
4. There are different types of strengths in each of us.
5. Over a period of time we rely on different strengths at different times.
6. Energy utilized in a successful ways can instill confidence.
While different ideals may abound within philosophy, it is more an ongoing process rather than a set of immutable ideas. There are philosophical thoughts surrounding judo. Initially in the martial art of jujitsu, the sole thought was how to kill, maim, or control. At that time, it entailed a philosophy based on survival by hand-to-hand combat. With the opening of Japan, it had to change or disappear. Kano remolded jujitsu. This replacement became a way of life, with lessons in its practice that could be applied to everyday life. He named it judo. Today it is an Olympic sport, which is practiced in over 200 nations worldwide. The emphasis of the goals and philosophy of judo have been broadened and while there is a current emphasis towards the idea of judo being a sport concerned mainly with winning and losing, there are still other elements to judo which keep it grounded to the grass roots development of individuals into productive citizens.
The goals of judo are diverse. They provide for a wide range of participants with varied interests: It can also serve as a means of self defense; the police use many of the techniques of judo to subdue criminal offenders; For children, judo provides a positive atmosphere where they learn discipline and mutual respect. Children account for more than 75% of our judo population; older participants practice it for recreational and fitness value, and education's use of judo is to change behavior in a positive way. Each has it's own set of specialized ideals and goals concerning judo. Each draws from judo's philosophical core.
Chapter Review II
1. List and discuss at least two major areas of philosophy.
2. List the names of two Greek philosophers that influenced western philosophy.
3. What critical event, in which the United States played a part, changed the course of Japan forever? Give dates, place, names, and events?
4. Who was the person instrumental in the modernization of Japan? What was the date he started and what things did he change?
5. Name three subjects that Jigoro Kano studied that had a great influence in his life?
6. List the names of two instructors who taught Jigoro Kano.
7. List the four great questions that Jigoro Kano encountered in his study of jujitsu. Also, include the great revelation he had after many years of practice.
8. Discuss the san-iku-shugi and its origin.
9. What did Jigoro Kano say about the following topics: character, intellect, and the body?
10. Discuss what is meant by small and large judo.
11. What are the three maxims of judo?
12. List three lessons that might be learned from the practice of judo.
13. List four reasons people engage in the practice of judo.
14. List and explain two important concepts of judo.
Ethics deals with rules of conduct designed by and for a particular group or culture. It is an attempt by the group or culture to determine what is acceptable and what is not. This is particularly difficult as many questions arise as to how we come to determine and accept these values. Do these values arise naturally from our need to survive or are they man made or perhaps edicts from a higher power God, Buddha, Allah, Brahma. Other questions arise as to a reward and punishment system. Who or what takes precedence in meting out justice. Relativism further clouds the issue as time place, situations, space, and progression can be added to the mix.
Read More
The taking of life has in general been regarded as a negative but is this a natural supreme being or man made rule? What are exceptions to this rule? What of human sacrificial rites, war, self-defense, defense of others? What of suicide bombers? Again is it a natural occurrence, an edict from a higher source, or man made rule that decides what is right and what is wrong? Can it be that, what we have are man made rules that may be judged in one way and possibly another way in an afterlife? Almost every decision we make carries with it a potential ethical issue. Examples can be found in the products that we may consume. The purchasing of shoes made by child labor in third world countries, products made from endangered species, e.g. ivory, rhinoceros horn, turtle shell, etc., the use of fossil fuel and its effect on the environment. Even in the acts we choose to engage in or not to engage in may have ethical consequences. Should one vote? Should one not vote? Should I stay neutral? Should I engage in sex? Should this be just to satisfy a biological urge or an act of love? What effects will these choices create? What is right and what is wrong? What makes something right at a moment in time wrong at another moment in time? Why is it that some acts prohibited in one culture are acceptable in another culture? These are some of the questions that make up the subject matter of ethics.
THE ORIGIN OF ETHICS?
Some philosophers claim that ethics comes from some force or being. Yet others claim that ethics comes from man alone. When we look around, there is no other animal that celebrates the idea of ethics. Only humans go so far to create elaborate rules placed into symbols called words; which in turn are codified into books; which in turn dictate acceptable behavior. These symbols and the resulting adherence can result in acceptance or rejection, prosperity or poverty, even life or death.
Our modern rules in the United States evolve from trying to live within a large social group of people with many divergent views and backgrounds. The rules are largely influenced by an evolution of philosophy and religion. The distinction between the two is at times difficult to discern; what is morally called for and what is legally required. For example, a house is on fire and someone from the second floor calls for help. You see the person in time to help but rather than risk it you stand and watch the fire. Morally you may want to help. Legally unless you have some special relationship to the person you can stand around and do nothing and just watch with impunity.
A Few Milestones
Four to five million years ago, hominids roamed upright in Africa. These apes without tails were our ancestors. Their stature and cranial capacity were much smaller than that of modern man. Their biped position freed their hands to make crude tools evidenced by unearthed obsidian hand axes. The use of fire was found in caves near Beijing, carbon dated to 500,000 years ago.
Our first evidence of symbols being used are found at the caves of Chauvet Pont de Arc. These cave wall paintings are found deep within the cave and in this dark chamber it is believed that it was a place of ritual rites of passage where the initiate was taught what was to be expected of him. The carbon dating here is closer to 33,000 BCE (before the Christian era). Some 29,000 years later stick figures demonstrating wrestling skills are depicted on the tomb walls of Beni Hassan (4,000 BCE). (The illustrations while showing activities demonstrate what was acceptable. ) These pictograms were symbols informing the viewer of desired behavior within that society.
While physical evidence of acceptable behavior manifested in primitive art or tools can be dated, it is difficult to date when humankind began to consciously think of ethical issues, what is good, and what is bad beyond primal issues.
Before the scientific age phenomena not understood were attributed to the gods. Greek mythology portrays gods as picaresque sometimes exhibiting the foibles of humans and sometimes playing a part in changing the course of destiny by interceding in mans affairs. Even in this age of quarrelsome mercurial gods, by 5th century BCE. man had progressed to create city-states with a leisure class. Socrates (469-354 BCE), Plato (428-354 BCE), and Aristotle (384-322 BCE) were great thinkers who were products of the era.
Socrates, the man who didn't answer questions but who questioned answers died at his own hands when a jealous politician convinced the state to sentence him to die claiming that he incited the young of Athens. Socrates could have easily escaped but stated he was a citizen of Athens and would abide by the decision of the state that gave him life and now was about to take it away. The legacy left by Socrates is that words are powerful and can cause great good or great harm. Moreover, that principles are worth dying for.
Plato was a student of Socrates. Some say that, if it were not for Plato, Socrates would not be known. Socrates left no written records. This task was left thankfully to Plato. Plato raises just about every question that is considered in today's philosophy. We know him best for The Republic, The Allegory of the Cave and the idea of a platonic relationship. He divided knowledge into empirical and reason. He was a moral absolutist and believed that morality should be decided by experts and not by the masses.
Aristotle thought the ordinary man should determine what is right and what is wrong. He also believed in a trial and error system that eventually would realize the correct result, providing the individual was calm, rational, and devoted to finding the best result. He favored the mean or middle road, courageous but not to the extent of fanaticism. Aristotle was a student of Plato who eventually went to be the teacher of Alexander the Great.
The Christian era ushered in a completely different way of thinking of right and wrong. In the Old Testament, the idea was retribution; an eye for an eye. Christ taught do unto others as you would have done unto you. Furthermore, he professed to forgive those who do wrong to you. For those times and even today these are enormous promulgations. Remember there was great persecution of Christians in the early years but time eroded Rome's power, and by 400 A.D. Christianity continued to grow ever stronger. The Pope held more power than did the Emperor.
LAWS AND CODES OF CONDUCT
Although Christianity was still in its infancy, its written bible and the promise of an afterlife either in heaven if one was good or hell if one was bad created a consciousness in western society that has extended even to this day. In the beginning, there was much intermixing of ideas, cultures, myths and cults of the time that went into forming Christianity. Even politics entered the picture as St Augustine (354-430) tried to meld the church and the state together though both at the time were not really well defined.
St Augustine argued that the source of evil is lust and if one is to be virtuous one needed to control the body's will. Strangely enough, he also believed in predestination. The doctrine that says whatever might happen was preordained and we really didn't have a choice of the outcome. Although the idea that God was all knowing and knew the course of one's life even before living seems contrary to the argument we could possibly become virtuous by controlling our lust and our body. (This would raise the question of free will that we controlled our own destiny.) These questions to this day plague us.
Some 400 years were to pass before St. Augustine's doctrine of predestination was to be challenged. John Du Scot (800-877), an Irishman, was one of the first to publicly announce he did not believe that we were preordained to be either good or bad. Few however were ready to risk excommunication and the wrath of the now powerful Catholic Church which continued to embrace the teachings of St. Augustine. Roughly, another 400 years had to pass before the dogmas that influenced life in the dark ages were beginning to have to share space in the minds of men with new and thought provoking ideas. Beginning somewhere near the time of John Du Scot humankind began to seek answers beyond those needed for daily existence. By 1200, universities were being established throughout Europe. Much of the new findings of these universities came in conflict with the old dogmas of the church.
Were it not for St. Thomas Aquinas (1225-1274) the Catholic Church could have taken another path and possibly faded away rather than to continue to thrive as an institution and contribute to the moral conscience of the western world. New ideas seemingly threatened the dogmas of the church. Aquinas, embraced learning, stated that knowledge glorified rather than detracted from God's plan. Surely, had the church taken a hard stand it would merely be a matter of time and science before it would meet its demise. Through Thomas Aquinas' efforts, catholic education became more in the line with Aristotelian reasoning even allowing the questioning of dogmas while still holding steadfast to their beliefs.
The antithesis of moral consciousness was exemplified by the book "The Prince" written by Niccolo Machiavelli (1469-1527) a diplomat in the service of Cesare Borija. In it, he illustrates unethical machinations for those aspiring to rule. So deceitful were some of the methodologies that it became the very first book to be banned by the Catholic Church. Surely, the book supported the position held by philosopher Thomas Hobbs (1859-1952) that man was basically a nasty creature. On the other hand Jean Jacques Rousseau (1712-1778) believed mans nature to be good.
Other philosophers took positions between the two poles. Baruch Spinoza (1632-1677) felt there were two types of virtues which we ascribe to, self-preservation and friendship. Karl Marx (1818-1883) felt that social classes determined morals and that the dominant class will prevail. Jeremy Bentham (1738-1842) felt morals should be decided by how people respond to pain and pleasure. He also believed that all laws should be passed with this general code in mind.
Emmanuel Kant (1724-1804) believed in choosing duty over want. That is to say if stealing brought pleasure but became commonplace then society would break down. For Kant the selection of duty was so inflexible not even a white lie would be tolerated. Modern thinkers believed that rather than narrowing the range of acceptability one should widened the field by asking questions: What is human nature? What about the part that language plays in moral issues? What part does past experiences play? Is morality subjective or objective? What of consciousness and morality?
Philosophers like David Flume (1711-1776), A.J. Ayers (1910-1989), Richard Hare (1919—) advocated study of words and their originate in order to understand human nature and morality. Thinkers such as Sigmund Freud (1865-1939) and Jacques Lacan (1901) ushered in a new way of thinking in determining what is moral or ethical when confronting not only the conscious but also the subconscious and unconscious mind.
The aforementioned persons are just a few of the influential thinkers who have contributed to our vocabulary and understanding of the study of ethics. Although they are not always associated with their main ideas their legacy is unknowingly exhibited in the decisions we subconsciously make on ethical issues. Much of the ideologies we have briefly discussed may also be found as the basis of sophisticated legal decisions that govern this nation.
Question: What are the ethical dilemmas facing a Judo Instructor?
CHAPTER IV: BIOMECHANICS AND JUDO
1. What are the governing forces that allow one person to throw another person? What different terminology is used in physics, in biomechanics?
2. What are kuzushi, tsukuri, kake, and kime?
3. How is a judo throw explained in terms of modern biomechanics?
4. Does the cognitive understanding of how a throw is accomplished enable the practitioner to throw someone or is there a missing element?
Read More
BAMM!! Ughh! "Damn," thought Sam as Ishizaki repeatedly threw him. How does he do that? Resist harder this time. I need to stop his right hand and 00oppsss, THUDD! got caught again. okay, that's enough, flying time for me. Thanks for the work out. By the way, how do you do your throw? Can you show me?" Ishizaki somewhat at a loss stops and in his broken English begins to explain, "You put this foot here, the other foot there, you twist your hips in front of your opponent. Also don't forget to pull your opponent forward." Okay I got it, but why doesn't it happen when I do it"?
KEY POINTS
1. What are the governing forces that allow one person to throw another person? What different terminology is used in physics, in biomechanics?
2. What are kuzushi, tsukuri, kake, and kime?
3. How is a judo throw explained in terms of modern biomechanics?
4. Does the cognitive understanding of how a throw is accomplished enable the practitioner to throw someone or is there a missing element?
5. What importance can judo biomechanics play?
PHYSICAL MOVEMENT
In 1877, Jigoro Kano entered Tokyo University, that same year he also began his study of jujitsu under Masanori Minamoto-no-Hachinosuke Fukuda. His first attempts at grappling with the master met with disaster as he was repeatedly tossed aside with ease. His query as to how this was accomplished was met first with silence then an admonition to keep quiet and just practice and he would eventually get it. Kano's young, educated, logical mind could not comprehend the magic that had repeatedly turned him upside down and onto his back. After several years of intensive training, he was finally able to repeatedly throw another master. The master was so perplexed by this turn of event that he asked Kano, "How did you do that"? To which Kane replied, "Each time I saw you throw someone I noticed that you pulled them off balance first before entering into the throw. I merely did likewise."
Although more easily able to execute the throws now, he wondered if it was enough just to verbally explain a throw. The question, would someone learn just from a verbal explanation? How strange, to be able to finally answer your own original question and yet later question whether it was sufficient.
Listed below are a few of the words and concepts found in most basic physics textbooks. We will have to become familiar with if we, like Kano, are to answer from a cognitive prospective how a throw works: matter, mass, base of support, gravity, line of gravity, center of gravity, friction, inertia, energy, opposite and equal reaction, velocity, force, force couple, centrifugal force, centripetal force, torque, and levers are but a few of the more relevant to judo. These terms should give the coach an introductory means of understanding how movement occurs. In this way, the coach may analyze his student's techniques and make suggestions for improvement. First, we will look at those items that deal with stability, and then proceed to the items dealing with mobility.
STABILITY
Matter/Mass
Essentially similar matter and mass are anything that takes up space and has quantifiable properties. Matter/mass is usually divided into three categories of solids, liquids, and gases. For our purposes, our bodies and our judo environment make up the mass we are concerned with.
If we look at the body as a human machine there are three areas of concern: biomechanics, musculoskeletal anatomy, and neuromuscular physiology. In this section, we will be dealing mainly with the first two areas. The third area will be covered in-depth in level "D" assistant judo instructor certification.
In judo, we like to think that with skill and technique a small man can defeat a slow unskillful big man. Sometimes this is the case however, at higher levels even the large man is quick and technically sound.
Up until the 1961 World Championships it was generally thought that body mass should have little bearing on the outcome of a match. Moreover, even if one was smaller, if you were skillful and had heart, you could defeat a usually slower larger opponent. With all due respect to skill and determination, this has not seemed to be the case since almost all of the world champions, both when there were no weight divisions and when the open weight category began in 1965. No lightweight has ever won. Thus mass does seem to matter. All other things being equal the person with more mass has that advantage.
Nonetheless, the lighter divisions seem to demonstrate more speed, agility, and technical grace while the heavyweight divisions depend heavily on strength. In addition to the physical skill, the physical environment includes the practice or competition surface tatami mats, and the judogi uniform. Both of which may vary widely and therefore alter the outcome of a match.
Base of Support
The base of support is the area the mass must rely on in order to maintain a degree of stability. For humans it is our feet when in an upright position, hand or hands when inverted; our posterior side when in a supine position; our sides, when lying on our side, or on our hands and knees when in a crawling position. Basically any part of the body upon which the body may be supported becomes the base of support. Naturally the more surface area supporting the rest of the body the more stability there is. Mobility, however, is compromised when there is more surface area contact. Humans in the biped position have better stability when their feet are approximately shoulder width apart rather than together in an "attention" position, (feet together). If stability is sought in an anterior/posterior direction, then its one foot in front of the other. There is however a point of diminishing return as the feet are spread ever wider, losing anatomical advantage and balance. For the judoka, it is a constant struggle to simultaneously maintain stability for defense and optimize mobility for offense against an aggressive opponent hoping to do likewise.
Gravity
Gravity is the perpendicular force exerted upon an object pulling it in toward the center of the Earth. For falling objects this pull is at thirty-two feet per second squared. Due to the pull of gravity we are able to estimate the weight of an object. We may also make further estimations as to how much work it would take overcome inertia. Gravity may also act upon a body that assumes a different position. For example, were it upright, the famous Leaning Tower of Pisa would have less of a likelihood of falling over, but because of its leaning position gravity has a greater ability to pull on its now exposed side surface.
Line of Gravity
The line of gravity is an imaginary line around which the body's mass is evenly distributed when the body is perfectly perpendicular. A plumb line, if you will. For our segmented bodies the line of gravity may also be maintained if the ankles, knees, hips, arms, neck and head are bent as long as the distribution of body is evenly displaced over the imaginary line of gravity. There are a myriad ways to compensate and to stay within the line of gravity. In more sophisticated maneuvers a judoka may even counterbalance his weight against the pull of his opponent in order to maintain himself within the line of gravity.
When objects are pulled or pushed out of their line of gravity they become subject to the pull of gravity.
Kuzushi
Often in judo, we hear our instructors / coaches' command, "PULL!" This is usually in an effort to move the opponent out of his line of gravity and in a defensive mode, either in getting him off balance for an impending throw or continuing to finish a throw. In judo terminology, this action of pulling the opponent out of his line of gravity is referred to as kuzushi.
The Planes Of The Body
The center of gravity can be located at the spot where the sagital, frontal, and transverse planes intersect.
Pulling or pushing the opponent out of the line of gravity just prior to throwing makes it easier since the pull of gravity now assists in getting the person down.
Center of Gravity
The center of gravity is an imaginary center around which the body is evenly distributed. In men this is around 56% of their height and for women at around 55% of their height. This center may also change if the arms or legs are altered, changing the body position. Often we are told to bend our knees to avoid being thrown. This action lowers the center of gravity and makes throwing more difficult to accomplish for tori. On the other hand, Tori is often told to get his center of gravity below that of his opponents if he expects to accomplish a throw.
Friction
Friction occurs as the body of one surface moves over the surface of another. The coefficient of which may be altered by the surface of the two bodies. Therefore, a rough surface will resist the movement and a smooth surface allows movement. For judoka, the surface is the bottom of the feet. The other surface is the mat. Unfortunately, not all mat surfaces are suitable for judo. Although there are no set standards for mat surfaces, they should not be lumpy nor should they be rock hard. They should not be excessively sticky nor should they be slippery.
DYNAMICS: NEWTON'S LAWS OF MOTION
First Law: (Inertia)
An object at rest will remain at rest until some external force acts upon it, and an object in motion will remain in motion until an external force acts upon it. When we think of a ball we usually associate it with rolling, yet no rolling occurs without some outside force making it move: if on a slanted surface, it will roll downward due to gravity if kicked, it is propelled by muscular action. The ball will also continue to move in the direction the force has propelled it until something stops it, like a wall, or an opposing force such as gravity.
Friction is caused by two surfaces sliding over each other. The heavier the object the more surface area there is; the rougher the surface; the harder it is to move. In this illustration one can push a car on wheels to realize what is meant by friction and gravity.
The base of support for the person on the bottom is his back. With more surface area he has more friction and stability: The knee, lower leg and feet are the base of support for the person on top.
In judo, inertia is overcome by muscular action. Conceivably, in a world without gravity, when a throw is executed the opponent could he hurled into space and continue to travel until some other force acted upon it.
Second Law: (Acceleration)
If a force acts on a body, that force will produce an acceleration of the body in the direction of the force. The magnitude of the acceleration is directly proportional to the magnitude of the force and in inverse proportion to the mass of the body.
Most judo throws are examples of how force (tori) accelerates a body (uke) as described above. The force exerted by tori and the mass of uke will define the magnitude of acceleration. A smaller tori must apply more force or combine his force with a similarly directed force from uke to provide adequate acceleration to effectively throw a larger uke.
Third Law: (Reaction)
For every action there is an equal and opposite reaction force. Newton's third law relates to two bodies; where a force is exerted by body A to body B and a reverse reaction force is exerted on body A by body B.
For judo throws this is important since anatomical positioning is crucial to the ability to properly throw. In order to throw an opponent there is a need to lift the person off the mat surface. To accomplish this, a downward force must be sufficiently applied to the mat surface to enable a lifting action of the opponent in the opposite direction of the downward force. The angle at which the throw is executed is also important. In most throws that throw the opponent to the front side, tori must step in deeper than the line of gravity with at least one of his feet. In this way, he will be able to push off to the front. In the following photograph you will notice that tori has stepped in deep enough so that when he turns he is leaning in front of his line of gravity. Now as he pushes and turns, he can propel his opponent in the opposite direction. This is called opposite and equal reaction.
Notice that the thrower is pushing against the mat surface with his feet. As much force as he is able to drive down into the mat that is how much force he will be able to generate in the opposite direction. This is the law of opposite and equal reaction.
Energy
Simply defined energy is the ability to do work. This work may be reflected in multiple ways: kinetic, electric, chemical, magnetic, nuclear, mass energy, muscular, etc. In judo we mainly use muscular energy and mechanical advantage.
Speed & Velocity
Speed is a measure of how fast something is moving and is measured in terms of distance traveled in a given time interval
Velocity on the other hand specifies not only the distance traveled within a given time but also the direction in which the object is going. Speed is one of' the more important items for a judoka. The faster one can move into position the less time the opponent has to react and to resist a technique. Speed also adds to the force of impact.
Inertia is where an object will remain at rest or in motion unless acted upon by an outside force. Here the force is another person acting upon a person at rest.
Acceleration
Acceleration is the measure of the change in velocity. For the judo student he is adjusting to the accelerated movements of his opponent. Most of judo is dynamic. There are very few moments where no action is occurring. Movement in judo is always in a state of flux, sometimes moving slow, sometimes speeding up. In most cases, we are trying to speed up to overcome a target which is moving in an unpredictable manner. Because of this fact, the judoka must have the ability to adjust his speed, especially for entries into throws.
Acceleration is a change in velocity. One may be going at a certain speed, get hit by a greater force and change in velocity. The change in velocity occurs as a result of being hit by the player who is going faster.
Force
Force is simply a push or a pull and can be generated by electricity, magnetism, gravity, nuclear or just plain muscle. Force can be used to overcome inertia or accelerate an object. Judo is full of examples of force being applied. Most of the force generated in judo is initiated by muscular contraction but may also involve other contributing forces. For example once pulled out of the line of gravity the off balanced body has more surface upon which gravity's downward pull may act.
Force Couple
A force couple is a pair of opposed forces traveling in opposite directions, acting upon an object where the outmost end is being accelerated around a focal point. An example of this would be a revolving door being pushed by two people in opposite directions. An example of this in judo would be an osotogari (outside major reap) where the opponent is being pushed and pulled at the same time. In this case uke is being pushed to his back side by tori's hands at the top end of the body and pulled at the lower end in the opposite direction by the reaping action of tori's leg. Yet another example is okuri-ashi-barai (chasing foot sweep), where the legs are swept in one direction while the body is pulled in the opposite direction.
In force couple, one force is going in one direction while the other force is moving in the opposite direction. See the arrows.
Centripetal Force
Centripetal force is the force exerted on a rotating body which keeps it in rotation about an axis. The force is generated inward by a connecting mechanism between the rotating body and the axis. The result of this force keeps the rotating body moving in a circular path. As a judo example; tori acts as an axis and exerts centripetal force via his arms onto uke when executing Hiza-Guruma.
Centrifugal Force
Centrifugal force is a reactive force exerted seemingly by a rotating body. The force is equal to and opposite of the centripetal force exerted on the rotating body. Centrifugal force is exerted by the same binding mechanism as centripetal force. As an example, tori acts as the axis when spinning and pulling uke in a circular motion, such as Hiza-Guruma. Tori has the sensation that uke has a force pulling him away. In reality tori is feeling the reactionary force generated by tori's arms in reaction to the centripetal force tori's arms are exerting on uke.
Torque
Torque is the rotational effect of a force being exerted off-center and at a right angle to the axis. A simple example of torque would be a wrench turning a bolt. Also, the angular rotation of the axis is proportionate to the net applied torque which can be altered not only by the force applied but also where the force is applied along the lever arm. Much of the torque produced in judo occurs as one is gripping the judogi in various positions, as in sleeve twists, strangulations, and throws where the judogi is round tightly around the hand to cinch up any slack.
LEVERS
A lever is a basic machine that produces work more efficiently. Its component parts consist of an axis, a rigid object, and a resistance. There are three classes of levers; first, second and third class levers. The first class lever has a force on one side and a resistance on the other side of a rigid object and the axis or fulcrum placed somewhere between. An example of this type of lever would be a teeter-totter, or a crowbar. With a little imagination, if we think of the opponent as an upright bar and our hip as the focal point, then we can see that we have a first class lever complete with a force arm and a resistance arm on either side of the fulcrum.
The second-class lever is where the fulcrum or axis is at one end and the force at the other end. The resistance would be in the middle as in a wheel barrel, or a door. An example of this type of lever in judo would be the Sasae-tsurikomi-ashi with the force at one end and the fulcrum at the other.
The third class lever consists of an axis at one end and the resistance at the other. The force is applied to the middle of the rigid object. Examples of this would be shoveling dirt or the action of a catapult. An example of a third class lever in judo would be a Hiki-komi-gaeshi (drag-down rollover) where the thrower reaches over the back grabs the belt, and while laying down backward placing a foot on the inside thigh of the opponent and kicking up-ward while pulling the opponent overhead. Here the pull is to the mid part of the opponent's body and the focal point is the opponents head while the lower part of the body is the resistance.
Chapter Review IV
1. Study figure "A" and discuss what forces of gravity are at work and how the throw might be improved.
2. After looking at Figure "B", explain what type of lever is at work.
3. Discuss what forces, lever, and speed factors are concerned in photograph "C".
4. Discuss what class of lever an arm-bar is and why?
5. Discuss the contributing factor of speed in the photograph and what other factors it may be compensating for.
6. Explain the advantages and disadvantages of mass. How can mass be used to one's advantage? What factors may overcome mass? Are there psychological considerations that should be addressed whether coaching for or against a large person?
7. How would you prepare an endomorph for competition? How would you prepare an ectomorph who is about to compete against an endomorph?
8. Identify and discuss the composite forces that make up the throw in this photograph.
9. Discuss Newton's Law in relation to the photograph below.
10. From the photograph below, discuss what factors are at work and what improvements can be made for the thrower.
11. Discuss what types of levers are being employed and what improvements can be made.
CHAPTER V: TEACHING TOOLS
How and what an teacher teaches is determined by his previous experience and the effort he may put forth in honing his craft. If the teacher has a heavy background in kata, for example, his emphasis will be in that area. If it's competition, then in contesting, self defense, character building, recreation, etc. The information that he has gained is conveyed to his students in various ways. We will discuss attitudes, teacher -client relationships, and of course, teaching methods. The idea here is to increase the number of tools you will have in your toolbox to do the best job possible.
Read More
A group of parents from various local judo clubs have joined to form a parent's organization and are discussing instructional styles and the progress of their children.
Jeff: Well, at our dojo, we have a new teacher  from Japan, and while he doesn't speak much English yet, he commands a lot of respect from the kids. I like the discipline he instills in the kids. It's amazing how he can take 25 or 30 kids and get them listening and working
Margaret:  Our teacher, Sam, is easygoing and while he doesn't get much discipline, the kids just love him. He's knowledgeable and I think he is a "C" class instructor.
Arlene:  I like the fact that we have four or five teachers at our club. Of course, we have a main teacher but my Brian is in the intermediate junior group with John sensei. Next month, he moves up to the advanced junior group with Michael sensei. I just hope he's ready.
John:  You know all of you seem to be satisfied with your teachers. Maybe it's me but my kids just don't seem to like judo.
Do these comments sound familiar? These are but a sample of the possible comments that may arise when concerned parents get together and exchange views. Sometimes we as teachers  are privy to listen to them; often we are not. Nonetheless, comments provide a cue to whether our students are progressing. Simply put, there are five components to this equation:
1. Teacher
2. The information he has to offer.
3. The method of conveyance.
4. The audience
5. The result
How and what an teacher teaches is determined by his previous experience and the effort he may put forth in honing his craft. If the teacher has a heavy background in kata, for example, his emphasis will be in that area. If it's competition, then in contesting, self defense, character building, recreation, etc. The information that he has gained is conveyed to his students in various ways. We will discuss attitudes, teacher -client relationships, and of course, teaching methods. The idea here is to increase the number of tools you will have in your toolbox to do the best job possible.
KEY POINTS
1. Know yourself and your area of expertise.
2. Know your audience, both the students and their guardians.
3. Know what is in your tool kit and when and how to use it.
a. Modeling
b. Show and do
c. Whole — part — whole
d. Hands-on teaching — one-on-one
e. Auditor, visual, consideration
f. Positive and negative reinforcement considerations
g. Video-assisted learning
h. Mental practice
i. Storytelling
j. Command style teaching
k. Task style teaching
l. Cluster style teaching
m. Problem solving style teaching
n. Guided Discovery style teaching
o. Cognitive dissonance
p. Conceptual motor learning
q. Judo drills and games
r. Suteigeiko
s. Randori (self-study)
KNOW YOURSELF AND YOUR EXPERTISE
One of the more difficult tasks to undertake is to do a personal assessment of what your strengths and weaknesses are as an teacher, particularly in judo where there are so many facets to this activity. Here are a few areas to consider: history, philosophy, etiquette, standing techniques, pinning techniques, choking techniques, arm locks, counter techniques, combination techniques, falling techniques, gripping techniques, kata (prearranged forms), contest rules, and ranking systems.
Additionally, there are personal considerations such as personality, past experiences, and preferences concerning what and how to instruct in judo. Are we going to run our class as a traditional judo dojo, a sporting club, a recreational center, a business, or a hobby? Will we run our club out of a community center, YMCA, school, or a storefront? Do we act as a quasi shogun, storeowner, sensei, coach, or something with a touch of all of the above? Will we be concerned about character building, winning contests, making money, having fun, fulfilling a dream of being a sensei, or a little of everything?
Including at the end of this chapter is a handy self-assessment form to study your strengths and areas where you could upgrade.
KNOW YOUR AUDIENCE
One of the big considerations in managing a judo school or club in the United States is the signing of and agreement and setting down the terms of membership. One of the terms of the agreement may or may not include an exclusion clause disallowing parent viewing of practice sessions. This is done to exclude the factor of parent involvement, which sometimes gets in the way of instruction. Still other clubs encourage parent participation, and in some instances have an organized parent association in place.
In Japan most parents merely drop off their children and pick them up after practice and seldom intervene in instructional matters. France, which has the second largest judo membership of any country, does not allow parents to stay during the practice.
Total exclusion of concerned American parents is most likely an impossibility unless voluntarily or contractually done. Actually, for most schools, parents can act as a positive force if the school is properly organized. Many times parents act as your agents to the community at large. If you had to pay for this type of advertising, it would cost a fortune. One of the best advertisement methods is word of mouth advertisement, which viewing parents potentially become.
The downside to parent participation is that they can become an added factor that has to be considered. Now you must not only attend to the instruction of the child you must also please the parents as well. Some parents can become vocal as to how they perceive their child should receive more attention or that they are dissatisfied as to your method of instruction or of how you handled a particular situation which did not favor them. This is when you need special conflict management skills to handle such touchy situations.
THE TEACHING TOOL BOX
The teaching toolbox is a collection of teaching methods, techniques, and other things to consider when instructing in judo. They are only suggestions that can be incorporated into your present style of teaching. Many of the ideas are from modern education and are practiced in our classrooms today by some of the most effective instructors.
Modeling
During the 1950 and 1960, Yosh Uchida, head coach of San Jose State College, had an ambitious plan to make his College the best in the nation. To do this, he imported judokas from Japan. These judokas not only fought for San Jose State and won, but also acted as models for the other members of the team. Their quick fluid techniques, mannerisms, fighting spirit, etiquette, and devotion to hard work during randori sessions accounted for more than words found in judo books. They were the real thing and other individuals learned from them.
Modeling is just that. One acts as the model. One in effect becomes the template for others to follow and be successful. We ourselves can be the models, or we can use others as an example. We may also isolate key elements in our students and use them as a model. A model may also be taken from history or from fiction. It is basically an ideal that we strive for. One need only think back to someone whom you looked up to and felt you wanted to be like. Did you not make strides to emulate the characteristics you felt made you more like that person; more successful?
Show and Do
For anyone who has ever studied judo either in a foreign country or in the United States from a foreigner understands this method of instruction is popular. This method is akin to sign language, but can go a step better especially if you happened to end up as uke. The method is simple:
The instructor demonstrates a technique and the student tries to mimic the action. As most examples demonstrated by an expert, it looks simple. Then you try it and it doesn't quite feel the way that it looked when the instructor did it. The problem is that unless you're a quick study, it's lost till the next time it's shown. Following up with an explanation may or may not occur depending on the instructor's skill in language.
The greatest advantage to this type of teaching is that is requires so few words.
Thus even if the instructor doesn't speak your language, there is an instant connection and understanding of sorts. Also for some students words only add to the confusion of learning a new technique. Still others require auditory cues in order for learning to occur. For many old timers this was the method of instruction by which they were instructed. A quick demonstration with a possible follow up throw, a few grunts and then it's your turn to try. Today there is a bit more instruction with the demonstrations, but still usually just a few words with very little methodology attached to the show and do strategy.
To add instruction to the show and do instructional method, here are a few suggestions: Give a brief history of the techniques, who did it, how it looked, what is its advantage. Demonstrate the technique several times from several angles. Points out key points on the technique. After they have tried, give a quick review and have one of the better students demonstrate the technique so that others can see their peers and gauge their own progress.
Whole – Part – Whole
One of the more popular tools employed for teaching physical skills is the whole – part – whole method of instruction. The technique relies on the ability of the instructor to divide a whole technique into its important segments, demonstrate the technique, then show its integral parts slowly, then once again quickly execute the whole technique. Thus, whole – part – whole. Next, you have the students go through step one, then two, three, and so forth until the each part is mastered. Then it's only a matter of putting it all together and executing the technique.
An example would be teaching a novel technique like a left Ippon Seoinage: Begin with demonstrating the whole technique then,
Step One – While assuming a right natural grip, your left hand grip is on, the opponents right sleeve and your right hand on, the opponents left lapel. Your opponent is doing likewise. You are at arms reach with arms slightly bent. The first step is to pull the opponent to his front left side mainly using your right arm so that he is off his heels with most of his weight on the ball of his foot. At this point, he is ready to regain his balance by stepping forward with his right foot. If you can feel him about to regain his balance then you have mastered step two. This should be repeated many times so that you feel comfortable with this step and the movement feels automatic.
Step Two – Step across with the left foot while pulling the opponent to his left front corner. Your foot should land approximately three to six inches in front of the opponents left foot. Simultaneously release the left hand grip and shoot it across as your left foot moves into place forming the top of a "T" pattern with the opponent's foot as the stem. As the ball of the foot lands on the mat, you should have pulled the opponents armpit on to your extended entering arm. Here the palm should be facing up. Once contact is made with the opponent's armpit to the middle of your biceps and you are on the ball of your feet, bend the arm and secure the arm to you, chest and shoulder with your arms. Do this move several times until it is second nature.
Step Three – Quickly pivot on the ball of the left foot and bring your right foot back and place it in front of the opponent's right foot. As you pivot, keep your legs and hips slightly bent and lead in with the left side of your hip. In this position you will feel how your right arm, if it is over the opponents left arm, will become firmly locked into place. Your left arm will further secure the opponents left arm so that it will be impossible to pull free. Now all one has to do is bend forward slightly, an extend the legs, and turn clockwise. This step should also be practiced at minimum 50 times just to scratch the surface.
Finish with demonstrating the technique, again.
Once students feel comfortable with this entry and can execute it fairly quickly and smoothly, you are ready to have them enter and lift the opponent up several times. Now, on the count of three, THROW!!! This is how you show the whole thing first, then the integral parts, then execute the whole technique. Whole – part – whole.
Hands-on Teaching
Hands-on teaching can take various forms, but in particular it occurs out of a slight frustration that the foot is not quite in the right place, or the hand needs to be shifted over a bit, or maybe the hip has to be pushed over for proper positioning when teaching a technique. It is where the instructor physically moves the student into proper alignment. Hopefully, the proper body position will register in the mind of the student and he or she will try to get to this proper anatomical position in the execution of the technique.
Hands-on teaching may also refer to demonstrating with the student what a technique should feel like when properly done. Or where to grip a particular opponent, or how to get a grip off. Sometimes a simple 15-second action executed properly on the individual is more appropriate than 15 minutes of pure explanation. This type of teaching and learning is often referred to as "one-on-one learning" since it involves just you and the other person.
On a harsher note, the seemingly effortless ability of some individuals to defend and execute techniques on others comes from many hands-on encounters. We call this type of practice "Randori". To become experts in judo, we have to engage in this form of practice. This is where both participants attack and defend at will. Usually where one is more skillful than the other, he will be able to hone his skills by finding different ways to throw, pin, choke, or arm bar his opponent. The opponent will also learn to make adjustments and better defend against aggressors and may also get in a few techniques of his own. Periodic changes in partners bring different dynamics.
Where once you were dominant now you may be more defensive. The combinations of partners, their ability, and what we learn from each encounter is as varied as the partners one picks. There is much to be had from hands on learning.
Audio and Visual Considerations
Have you ever tried turning down the volume to 0 and watch football, basketball, or boxing. Oh, and try golf, even with Tiger Woods playing. Boring? Yes, unless you have a vested interest in the game it's like watching other people's kid's birthday party. What makes a demonstration come to life are the words you add to the action. It is a subtle fact that people learn a tremendous amount from auditory input. In fact, there are some students who are more auditory than visual when learning is involved.
Here are a few tips to consider when demonstrating: Even if you know the student is watching the demonstration, talk the action through as if he is sight impaired. To begin give a brief introduction to what is to be taught. ON key points emphasize by saying something like, "Now notice carefully how the wrist is wrenched laterally in the neck to cut off the blood supply." or, "I repeat," "Look again," "The better athlete will —-." Etc. Give some historical background prefacing a demonstration. "This was Kimura Sensei's favorite throw". At the end, summarize. In conclusion… And end with, "Are there any questions?"
When demonstrating, keep these visual thoughts in mind. You want to have an attention getter. This can be done by executing a technique quickly and accurately. Once you have their attention give the greatest visual consideration possible. Demonstrate the technique three of four time constantly changes the angle of view for the student. In this way, he or she will see it from the front, back, and side. Also execute the techniques at a moderate speed. Stop periodically to emphasize key points by telling the students to zero in on a practical area. Slides, books, videos, pictures, and computer aid may also augment learning.
Negative and Positive Reinforcement Considerations
Studies during the 1970 through the 1990 seem to favor positive reinforcement over negative reinforcement. However, today there are a few studies that justify the use of negative reinforcement except in some isolated instances. Usually the athlete is more mature or is a professional and time is of the essence in understanding the problem. In instructional situations for a dojo where time or loss of money is not an issue and we are dealing with children, the more prudent method to use is positive reinforcement.
So often at tournaments when a student and adults loses and comes off the mat, he is greeted with, "What's wrong with you! I told you to!" If the child is timid, he or she may feel a loss of worth and feel uncomfortable in the sport. If the child has some spunk, she or he may shoot back with an excuse. Hopefully, the child is not forced into a chronic excuse-giver mode. If the child is recalcitrant, he may just refuse to continue in judo. Then again, children subjected to constant negative reinforcement may develop a tolerance to it and actually become tougher mentally.
Some instructors will use a combination of the two types of reinforcers, but for the most part, it is always a smarter move to praise a student first, make friends and tell him or her what may be the problem. For the more timid student, the ration may be two to one. For every one negative, lead with two positive reinforcers. "You had great aggressiveness, you tried three techniques that were very good, but we need to work on getting into the right position with that Osotogari. What do you think?" As instructors, we have to remember that our students are looking for approval and confirmation and we are the ones who fulfill that need.
Video Assisted Learning
1. What are the benefits to be derived from videotapes?
2. You are in L.A. but you can see what happened in Asia or Europe.
3. Your student swears he executed 5 throws in the match. The video reveals only 1.
4. You can study a lightning-fast technique in slow motion, reverse, and stop-action.
5. You can keep a record of progress.
6. Scouting is easily performed.
7. Techniques can be learned.
8. Videos are also entertaining.
In addition to the entertainment value, the greatest value for the instructor is in reviewing student performance through video tapes. This does, however, take training and is not as easy as just making a few passing comments. In our USJF coach certification program, we have a special segment on video analysis that is strongly advised for instructors but in particular coaches who aspire to be successful.
Mental Training
There seems always some form of "hocus pocus" associated with this term "mental training". For our purposes, these mental exercises are merely training devices to augment physical action for our students. Here are a few suggestions:
1. Tonight as you are about to fall asleep, picture yourself entering into the perfect throw. Do this at least 500 times in instant replay from our different angles.
2. You're about to go up against your nemesis, picture yourself beating him or her. How did you accomplish this? Now try winning with another technique, now, another.
3. Close your eyes and picture a blinking light. Between the blinking lights, you are going to insert your mental image of your throw. Now speed up the cadence without deterioration of the image. How many could you get in?
4. Sit quietly and picture yourself entering into a throw. Do this until you can feel the technique in your being, in your muscles. Think so intensely that you are actually about to do the move. Now try a different throw. Now try a counter move. Now try a combination move. Now try an off-the-grip throw.
5. You have been thrown by an opponent several times and you are anxious to not have this happen again. Sit quietly and picture the engagement in slow motion and stop action. The stance, the right hand grip, the left, how you responded, were you upright, bent over, how about him or her, where did he or she seem to be strong? As you mentally review, pause on the area where you think you may have lost the upper hand. Do not discount how you felt at each segment. Focus on where you might have run out of energy and unconsciously said, "Oh I'm tired, and just then he or she hit you with a throw. What where the mistakes made? Slow down and think it through thoroughly.
Story Telling
Of all the teaching techniques, storytelling is one of the most sophisticated methods of conveying information. It is an art form yet to be developed in judo. What is necessary is imagination and the ability to speak well. Some people do this naturally, but if you have a difficult time, try the following:
1. Write about the toughest guy you ever fought. Why was it so tough?
2. Write about the best throw you ever saw. Who did it and what made it memorable?
3. List the names of the top 5 judokas you admire and think about why they're the top 5.
4. Write about an inspiring moment you had in teaching someone.
5. Describe what you feel are the qualities of an ideal judoka and how some of your students possess these qualities.
After you have written these stories and properly embellished them, incorporate them into your lessons on a particular technique, or what you hope to develop in our sport, or how you or others overcome adversity. Everyone loves a good story, especially kids, and especially if they are made a part of the story. For example, "while Ito was a small guy, he had spirit, like Janis does, and he throw the bigger opponent with a skillful, lightning fast Kouchigari that came from nowhere. Something that big ugly Goro did not expect. He just thought he'd crush the smaller Ito. I'd say he was over confident, wouldn't you?"
With practice, storytelling can be fun, challenging, and rewarding. We all have stories to tell and they can be valuable lessons for our students. We just need to think about them, sometimes write them down, and then tell them for the appropriate occasion. Story-tell them as a part of your lessons.
Command Style Teaching
When dealing with large groups of students and executing relatively simple tasks with which they are familiar, the commend style of teaching is excellent. It is quick and efficient.
Examples of this style would be: "Do fifty uchikomi." "Turn left, stick your right leg across the opponents right leg while continuing to pull towards you with both hands. Now pivot on the ball of your left foot so that you are facing in the same direction as your opponent." Muska Mossion, a well-known physical educator feels that the problem with this type of instruction is that it trains people to react only to the commands and when the commands are not forthcoming, the individual is less likely to be able to adapt to the changing environment.
Task Style Teaching
In task style teaching the student is given a project to accomplish. The project is usually simple or familiar. In this way, the task style is closely related to the command style of teaching. The difference in a task situation is that the participant is given more time to accomplish his objective. "Practice and demonstrate four ways to fall correctly by tomorrow." Devise a plan to improve your performance over a 12-week period. It should include how to lengthen your workout time, increase the number of techniques applied successfully in a given time, and increase the number of wins in local tournaments. "Finish 1000 uchikomi by the end of practice". These are but a few examples of tasks that are assigned to the student.
One of the advantages of task style teaching is that it gives a certain amount of autonomy to the student and if the task is one that is doable by the student, it can instill a certain sense of accomplishment. This method may also instill the idea that there are certain prerequisites to accomplishing one's goals.
Cluster Style Teaching
Cluster or group style teaching is where you may have a large group of students of varying ages and ability. Let's say twenty five kids ranging in age from 7 to 12 and of different physical abilities. You can split them into three homogeneous groupings, all the tough kids in one group, medium in another, and weakest in the last group. During the randori sessions, they are only allowed to work with those in their cluster. Cluster groups may also be used where groups of individuals or teams can be made and given a similar task. Let's see which team can execute the most number of perfect taiotoshi. Or which team can win in a round robin championship.
The advantages to clustering are that it can engender teamwork and also provide for safe workable groupings. Clustering into smaller groups also allows for a greater number of leadership roles. With five clusters, you can have five team captains as opposed to one chief of twenty-five scouts. Within the groupings, children are more apt to contribute verbally in a group of four of his peers rather than twenty-four, most of whom he may not know too well.
Problem Solving Teaching
The basic premise of this approach is to pose a problem to the student and allow the student to solve the problem. The answer to the problem may or may not be known to the instructor. Thus the result of the quest to solve the problem is the answer and may be novel to both the one who asks and the one who answers. What is important here is that a problem is presented which activates a need for a response and an answer. The response will be determined by the urgency of the need to solve the problem. Here are a few questions:
1. How many uchikomi can you execute properly within a minute?
2. What can we do to increase attendance at our dojo?
3. Should we or should we not allow kids to do drop seoinage?
4. Can you tell me what constitutes a shodan?
5. Some people don't want to bow. What should we do about that?
6. A person with HIV wants to join your dojo. What do you do?
Essential to problem solving is to have an approach to solving problems. The following is one approach. First write out the problem. Unless this is done, it is difficult to pin down the actual problem or problems. Next, prioritize the solutions as well. They should be in a form that allows one review the results and make appropriate adjustments.
Guided Discovery Teaching
One of the more sophisticated methods of instruction is that of guided discovery. Here the student begins his journey again with a problem or a question. Only this time, not just one question, but a series of questions slowly leading the student into the realm of knowledge. This time the person asking the question has a preset goal or answer in mind that he wants the student to get to. As an example, the teacher may ask, "You are all beginners, but I'd like to know how you would throw someone to the mat if the only direction you are allowed to throw, is to the opponents right side. Oh yes, and at the moment your right foot is full of sticker's mostly on the bottom and inside part by the big toe, so you don't want to hit those parts against anything. Well, what do you think?
Mark: I'd push him real fast while hopping on my left.
Collins Sensei: Yes, but he keeps stepping back faster than you can hop.
Tom: I know. I'd wrap my right leg around his leg from the inside and trip him.
Collins Sensei: Do you think you might bump your foot moving it to the inside? Remember you've got stickers in you foot.
Mark: Ok! Ok! I know now, I'll jump in quick and move my foot to the opponent's right foot and hook it from the outside.
Collins Sensei: Do you think your foot pressure, by itself, is enough?
Tom: Of course not. You have to be pushing forward hard too. I think it's all has to be done in a coordinated fashion. The hopping, pushing, hooking the foot, and kicking backwards are all important.
Collins Sensei: Yes and in Japanese this throw is call an O-sotogari (outside major reap).
Notice that although Collins Sensei already knows the name of the throw and also knew that the final outcome was going to be an osotogari, she continues to the end of the questioning. When the students have finally executed the throw, she confirms it as an osotogari. In this way, the students get to have a feeling of ownership in the throw, a sense that they invented a throw.
Cognitive Dissonance
Cognitive dissonance means you are aware of something being amiss. It's a term used by educators to denote a style of instruction. The way the process works is that the teaching avoids giving an answer to a problem even if she or he may have one. The premise is that any answer may be corrected and that what is important is the process of seeking an answer. In a sense, this is open-ended learning. The game is infinite rather than finite. Here's how it works:
Sensei: What is a technique that can be applied without the use of the feet being used to make contact, to off-balance the opponent?
Mary: Oh, that's easy, it's a Seoinage.
Sensei: Well, it could be.
Mary: Hmmmm, then it must be a Kataguruma.
Sensei: That's another nice throw.
Mary: Was I wrong?
Sensei: Those were two excellent choices.
Susan: We're not talking about Uki-otoshi are we?
Joe: I think you are all barking up the wrong tree. It's probably a Newaza technique.
Sensei: You're all making fine choices, and Joe, you're thinking "Out of the box. Very Good!"
Joe: Ahh! Then I am right.
Sensei: You made a fine choice, as did all of you.
Leslie: Well then who's right? This is too irritating not getting a definite answer.
Sensei: Oh really. But did we learn anything?
Notice that no definitive answer was given even when there was a level of frustration. This is exactly what the instructor needs to pull out of the students. This is what motivates one to find an answer or solve a problem. It's frustration, anxiety, and a sense of being unfulfilled that are important here. As the instructor you will use a lot of this type of answer: "Mmmm…, could be. It's a good possibility, Great choice, what do you think? You know judo. I like that answer, that's something to think about. Definitely a possibility." By not giving a definite answer the student cannot rest until one is found. Thus the process of looking for an answer is emphasized rather than just finding one answer. "Now, what qualifies a technique as a hand, hip, or foot technique? It could be."
Conceptual Motor Learning
In the practice of judo, there are a number of unique movements that are particular to judo-type movement and performance. Some of these movements have been identified and drills have been devised to give the participants a kinesthetic sense of timing and body placement in order to best execute a particular technique. These drills are referred to as conceptual judo drills and include some of the following concepts:
1. Front corner off balancing drill.
2. Back corner off balancing drill
3. Pulling/Pushing drill
4. Pull and enter
5. Push and enter
6. Circular movement drill
7. Circular entry drill
8. Snap/ snap front/ back drill – side to side
9. Hip switch drill front
10. Hip switch drill back
11. Counter drill for seoinage, osotogari, ouchigari, kouchigari, deashibarai, etc.
12. Combination drills
13. One handed judo drills
14. Off the grip drills
15. Slow-motion drills
16. Medium speed, non-throwing randori entry drills
17. Situation drills
18. Low risk attack drills
19. Grip drills
Judo Drills
Originally devised by the French Judo Federation these drills differs from the conceptual drills just slightly in that some of the drills are devised for gross motor skill understanding and may not be judo specific as are conceptual drills. Some are even made for purposes of having fun. These drills will be presented in a specialty course on Judo Drills.
Sutegeiko – Nage Komi
Sutegeiko is more of a type of practice than it is a teaching method, but deserves a line or two since it involves learning. Here however it is the student who teaches himself. He does this by finely tuning his technique. Unlike uchikomi or entry practice, sutegeiko actually goes through the full range of motion. This allows the practitioner to know what it is like to finish the throw. Usually the partners will trade off and throw each other 25 times until a hundred or so throws have been accomplished.
Randori
Randori (sometimes called free practice) is one of the most important parts of the practice of judo. In a way randori practice is one of the most difficult and sophisticated method of learning. Here the conditions are constantly changing and instant adjustments must be made. It prepares us for the unknown and the student, for the most part, teachers himself or herself. The practice has elements of the above mentioned styles of teaching as a part of its built in structure. If this style of learning is practiced earnestly over a period of time, the body automatically begins to adjust and the participants start to look like judokas. Much of it done without too many words.
Chapter Review V
1. List the three key areas you need to know.
2. List at least three of the areas you should know about yourself.
3. Discuss who are the members of your audience and what you should know about them.
4. Briefly discuss two schools of thought in dealing with parents.
5. From memory, list as many teaching methods as you can remember from the text.
6. Select and discuss three methods of teaching you currently employ.
7. Select, rank in priority, and discuss three methods you think you might try in the future.
8. Discuss and method you think is unnecessary or useless and why?
CHAPTER VI: LESSON PLANNING – IMPLEMENTING INSTRUCTION
DEFINE AND DEVELOP A PLAN (MONTH-QUARTER-YEAR)
Identify your objectives for the season. Usually the judo season for junior competition is from September to August with the Jr. Nationals in July and Junior international competition in August. The Senior competition season is usually is from September to May.
You will need to identify your season objectives based on your players and their level of competition. The sequencing of objectives into the pre-, early, mid, and late portions of the season is recommended with specific objectives for each practice.
Read More
DEVELOP A JUDO SEASON PLAN – IDENTIFY YOUR SEASON OBJECTIVES
As the teacher/instructor, your primary role is to maximize the benefits your students obtain through participation. For each opportunity you have to influence students in a beneficial way, you also face the possibility of influencing them in a detrimental way. The degree to which positive or negative effects occur is directly related to the choices you make and action you take in planning and conducting the activities of the season. Individual skills (Tachiwaza, Newaza, Kumikata, etc.) Knowledge (Rules, safety, practices, strategies, training techniques, terminology, nutrition) Physical conditioning (Muscular strength, endurance, power, flexibility, aerobic and anaerobic fitness) Personal and social skills (Feeling about the sport, motivation, discipline, sportsmanship)
After you have selected the objectives you believe are most important for your students, you should place these objectives into clusters that you believe should be achieved in pre, early, mid and late season.
Sequencing
Decide what objectives should be achieved in the pre, early, mid and late season.
Pre-season objectives
Many of the objectives pertaining to knowledge of the rules, strategies and some involving conditioning can be achieved. Objectives of physical skills, knowledges, fitness capacities or personal and social skills that can be achieved independently should be addressed.
Early season objectives
Early season should be devoted to determining how well your students have mastered the fundamental objectives you have selected. In addition to objectives associated with physical skills, early season objectives should include organizational concerns, safety, strategy, discipline, fitness, socialization and organizational (dojo) rules.
Mid Season
Mid season objectives should maintain the focus on teaching physical skills. Large share of time should be devoted to refining skills within the context of controlled randori sessions. Time should be spent combining skills and integrating these skills into strategies. Many of the cognitive, fitness and personal and social objectives established in the early portion of the season should be continued.
Late season
The maintenance and refinement of early and mid season skills and to refine attacking strategies, should be addressed. Greater portion of practice should be spent on nagekomi, contest like drills and randori. Practices should be organized so fitness levels are maintained. Emphasis continues on selected cognitive and personal and social skills.
You should have them clearly in mind as you view the entire season in terms of what you wish to accomplish and the time in which it must be done.
ASSESS THE NEEDS OF YOUR STUDENTS
Assessment of Physical Skills
Physical skills can be assessed by carefully observing your students while they participate in uchikomi, nagekomi, newaza drills and randori. Description of skills, their key elements, and common errors of performance need to be well known in order to evaluate your student.
In addition to knowledge about how the skills are performed, the following visual evaluation guidelines are helpful in making accurate observations of performance. Select a proper observational distance Observe the performance from different angles Observe activities in a setting that is not distracting Observe a skilled reference model Observe slower moving body parts first Observe separate key elements of complicated skills Observe the timing of technique application
Assessment of Cognitive Needs
Knowledge of strategy and rules can be evaluated during drills, randori and "shiai" competition by noting the response of your students to situations, which require a decision, based upon the type of knowledge.
By clearly communicating what you want the student to know in certain circumstances, and then asking questions and observing how they react, you can learn what they know and what skills and knowledge they can appropriately apply.
Assessment of Personal/Social needs
An assessment of social needs, though subjective, is not difficult. Informal conversation with your student and observation of their interaction with other team members during practice, competition and informal gatherings is usually sufficient to determine what needs exist. It can be more difficult to strengthen the personal/social weaknesses of your student than to enhance their performance of individual physical techniques and their knowledge of the sport.
As skilled performance is contingent on learning the key elements of each skill, the modification of a negative or interfering attitude requires the ability to correctly analyze the underlying problem. Ask yourself, the parents, or the student why the behavior in question is occurring. This may require some probing. Often the problem is not related to the sport. The fact that you care enough about the individual student to invest some time and energy may be all that is needed to reverse or eliminate a negative quality that could become a burden to the individual and the team. Based upon the information obtained, generate a specific strategy for modifying the behavior by working on its underlying cause(s).
Evaluating the status of students in the physical, mental and attitudinal areas of performance is necessary in order to obtain insight about how to conduct practices that match their needs. Whether your students are performing at low, moderate, or high levels, they can all improve with good instruction.
FOUNDATION FOR EFFECTIVE INSTRUCTION
Effective instruction requires:
1. Clear communication of "what" is to be learned
a. Physical – physical skills and conditioning
b. Cognitive – rules, strategies, safety procedures, and responsibilities
c. Affective – personal and social skills, interpersonal communication
2. Defining the Specific Objectives For Each Practice
3. Select, teach and practice high priority objectives
4. Use of Systematized Teaching Model for Judo
CLEAR COMMUNICATION OF WHAT IS TO BE LEARNED
The results (or outcomes) of effective instruction can be grouped into three areas. Physical – physical skills and conditioning Cognitive – rules, strategies, safety procedures, and responsibilities Affective – personal and social skills, interpersonal communication
The identification of the objectives to be taught is a prerequisite to effective instruction in each of the above areas. Students will not learn merely through exposure and practice. Rather, they must have specific feedback revealing addressing the objectives and what they are doing correctly and, equally as important, what they are doing incorrectly.
DEFINING THE SPECIFIC OBJECTIVES FOR EACH PRACTICE
As you place objectives into season quarters adjust the number of practices assigned to each objective. You might discover you have chosen to cover more objectives than your available practice time will allow. You should devote enough practice time to the cumulative instruction and practice of each objective to result in the majority of students making significant improvements on the majority of objectives included in your yearly plan.
Students must receive enough instruction, practice and feedback to make significant improvements on their performance abilities. Select, teach and practice only the objectives that are essential to your student's level of play.
SELECT, TEACH AND PRACTICE HIGH PRIORITY OBJECTIVES
You should allot time to Introduce the objective – tell the student what you want them to learn and why it is important Determine the levels of performance of your students Teach key elements of each skill Have students to practice these elements, receiving enough corrective feedback and/or encouragement to achieve higher levels of ability.
The time allotment to some fitness, cognitive and personal and social objectives may not be as structured as the time allotment for skill objectives. Fitness objective are often achieved along with practice of skills drills (uchikomi) and randori. Some cognitive and personal and social objectives can be attained during the practice of physical skills.
The most important part of developing a season calendar is the decisions to make about what objectives to include in your plan and how much practice time to devote to each objective on a practice-by-practice basis.
SUMMARY
Your role as the teacher can be best filled through the leadership and instruction you provide in practice and competition. Those teachers who are most effective in helping their student acquire the necessary physical skills, knowledge, fitness and personal and social skills are those who have clear objectives and who have a plan to achieve them. Organization of the season by selecting and teaching high priority objectives in proper order and for an appropriate amount of time, is a major step toward helping students acquire the benefits available through participation in judo.
Planning Effective Practices
VII: PLANNING EFFECTIVE PRACTICES
PLANNING EFFECTIVE PRACTICES
If practices are to be effective, they must be directed at the needs of the students. Objectives defined for the season plan needs to be incorporated. Instruction is both formal (planned) and informal (not planned) and can occur during practices or competition. Virtually any time students are in your presence, there is a potential for teaching and learning.
Read More
More effective teachers organize and plan their instruction prior to meeting with their students. But, this does not mean unplanned instruction should not be used. In fact, unplanned events often present ideal opportunities to teach important skills. One can turn an unplanned event into an excellent learning opportunity.
Features of an Effective practice
Each practice session requires that you select both the content of instruction and its method of presentation. To do this effectively and efficiently, each of your practice plans should: Based upon previous planning and seasonal organization. Basically, review your plan for the competition season. Or, what do you want the student to know (knowledge, skills or promotion requirements). List the objectives that will be the focus of instruction for that practice Show the amount of time allotted to each objective during the practice Identify the activities (instructional, drill or randori) that will be used to teach or practice the objectives. Identify important performance cues that you want to emphasize.
FORMAT AND INCLUSION IN A LESSON PLAN
Several items should be included in a lesson plan. They are: the date, the objectives and key points, drills or activities, amount of practice time devoted to each objective and a plan for evaluation.
Date: The date is helpful to maintain organizational efficiency.
Objectives: The objectives are the reason for conducting the lesson and must be clearly in mind prior to selecting the activities, drills or situations you believe will develop your students' competencies.
The key points of each objective you desire to have your students achieve must be clearly in mind. It also helps to have them written prominently on your lesson plan. In addition, it helps to communicate the essential features of a practice to many different individuals.
Practice Time:  Allotment of time to each objective during practices is a difficult but important decision. Sufficient time needs to be allocated to result in the majority of your students making some significant improvement on each objective identified on the lesson plan. Assigning too little time, results in an exposure to an objective, but often results in little change in skill acquisition. In working with younger students who characteristically have short attention span, you will need to have frequent changes in practice drills or activities.
Instructional Activities
The selection and implementation of instructional activities, drills, nage-komi or randori should consume most of the time and energy devoted to each practice session. The achievement of your student's will be directly related to our choices and actions in these important areas. Drills should be selected or developed to include several important features.
The features of a good drill are: Require a relatively short explanation Provide an excellent structure for mastering an objective Match skill, knowledge or fitness requirements of the activity Keep the students "on task time" high Can be used with large, medium or small groups Are easily modified to accommodate skilled and unskilled students Provide opportunity for skill analysis and feedback to students.
Drills that are selected or developed should be written on independent card's (separate) or sheets of paper. It is also helpful to organize them according to objective, group size (individual, small group, large group) attack or defend or strategy. When you find or develop a good drill, classify it, and add it to your collection.
Equipment Needs
The equipment needed to conduct a drill or activity should be recorded on the lesson plan. Sometimes it is frustrating to realize, after you have explained and set up the activity or drill, that you do not have the necessary equipment.
Therefore, after you have planned all the activities for your practice, you should review the lesson activities and develop a list of essential equipment to carry out the plans.
Evaluation
The evaluation/comment portion of the practice plan can be used to highlight ways to alter the practice to accommodate the students at skill level other than those expected. Or to note changes that should be made to improve the plan. It also provides a place for announcements or other information that needs to be communicated to your students.
Summary
Effective planning is the foundation of successful teaching. It requires practices that include clear communication of what is to be learned, a continuous evaluation of your student's performances on the objectives of the lesson, a systematic method of instruction.
Systematic instruction includes
a. Establishing attention and content credibility
b. Providing precise communication of what needs to be learned
c. Providing many practice trials and abundant, specific, immediate and positive feedback
d. Evaluating the achievements of our students.
GUIDELINES FOR EFFECTIVE INSTRUCTION
As you provide for practice and feedback to your students, you may wish to use some of the guidelines for instruction that have been revealed by recent research to be effective in improving student learning.
The Nine Guidelines Are:
1. Set Realistic Expectations
The expectations that instructors communicate to their students can create a positive climate for learning. Clear but attainable objectives for success and effort for all your students will facilitate achievement.
As the teacher, you must expect that you will significantly improve the performance of every student. Secondly, set realistic achievement tasks for your students. Make a commitment to help each player achieve these tasks, and expect improvement.
2. Structure Instruction
Achievement has been strongly linked to clear communication of the intended outcomes of instruction (objectives), why the goals and objectives are important (essential or prerequisite skills), and what to do to achieve outcomes (instructional directions). Effective instruction is based upon the systematic organization of the content to be taught. The critical steps to take are:
1. Select the essential skills, fitness, knowledge of the rules and strategies
2. Clearly identify the elements of acceptable performance for each objective
3. Organize and conduct your practices to maximize the opportunity your students have to acquire the objectives.
3. Establish an Orderly Environment
1. Maintain orderly and disciplined practices
2. Maintain clear and reasonable rules that are fairly and consistently enforced.
4. Group Your Students
Typically, in groups of mixed ability, the student with average ability suffers a loss in achievement, while the student with low ability does slightly better. The critical condition for grouping to be effective is to have students practice at the skill levels needed to advance their ability. This involves groups of similar ability being appropriately challenged. When a skill, rule or strategy is being taught, use a single group for instruction Divide the team and place students of similar ability in small groups Establish learning stations that focus on specific outcomes to meet the group's needs.
5. Maximize On-Task Time
To maximize the use of available time, one should: Reduce the number of students waiting in line. Clearly outline and diagram each portion of the practice Reduce the transition time between drills by planning your practices Order is established and maintained Tasks that are to be mastered must be clearly understood Many opportunities must be provided for practice A means for giving immediate, specific and positive feedback.
6. Maximize The Success Rate
Research has shown the relationship among successful experiences, achievement and motivation to learn is very strong. As a teacher, you should expose students to new learning situations that will yield 70 to 90 percent successful experiences. The level of success will motivate them to want to continue to achieve. Suggestions to improve success ratio. Reduce each skill, rule or strategy into achievable sub-skills and focus instruction on those sub-skills Provide feedback to the students. Positive feedback
7. Monitor Progress
When students are left to work on their own, they often spend less time engaged in the activities for which they are responsible. When teachers are actively moving about, monitoring progress, and providing individual and small group instructional feedback, students will make greater gains.
8. Ask Questions
Asking questions of students also may enhance their achievement.
Questions must promote participation or establish, reinforce and reveal factual data associated with physical skills, rules or strategies. When using this teaching technique, pause of three or more seconds before you ask for a response. This gives the student time to think about their answer.
Students capable of answering questions will feel good about themselves, even if they don't have ability to perform the skill.
The sense of control can be developed by; Organize your instruction to result in many successful experiences.
Teach your student that everyone learns at different rates and to use effort and their own continuous progress as their primary guide for success.
Encourage students to put forth their best effort.
Reward efforts with a positive comment, pat on the back, thumbs up sign or other means that will communicate your approval.
SYSTEMATIZED TEACHING MODEL FOR JUDO
CHAPTER VIII: SYSTEMATIZED TEACHING MODEL FOR JUDO
Did you ever stop to wonder why we teach judo? What about how we teach judo? What would be the best way to maximize what we teach? What is the safest way to give instruction? When are we ready to give instruction? Is being a black belt good enough to teach judo? Have we ever as judokas experienced a test to qualify us as a certified instructor?
Read More
In past years, the rank of shodan (first-degree black belt) signified a degree of excellence in the ability to execute techniques under stress conditions. In comparison to "a novice", the physical movements of shodans were more fluid, graceful and successful. Undoubtedly, the better judoka were admired, and questioned as to how they were able to execute their moves so gracefully. Their response to these types of questions gave birth to their teaching experience. Nonetheless, is this type of teaching experience enough to adequately justify the title of "sensei" or teacher? Is it enough when we question ourselves as to the best method of instructing and maximizing our contact time with students? Is being a champion enough to really be an effective instructor, or are there better teaching methods to build judo into a major sport that we all can be proud. How can we create an industry out of what many consider to be merely a hobby?
What are some of the concepts we want to convey to our students? As we make our lesson plans and conduct our classes in a systematized manner. Here are a few items that need to be kept in mind:
1. The object of the lesson is a concept or technique, clear to both teacher and student.
2. That ownership of judo equipment and materials; books, CDs, DVDs, judogi charts, etc. enhances one's self and judo in general.
3. That these certifications will ensure quality instruction.
4. That through these programs judo will grow.
THE KEY POINTS TO COVER
A lesson plan is a map of what you are going to teach and how you are going to teach it. It can be elaborate and detailed, but more often than not, it is direct and simple, often using just a few words to remind yourself of key points that you want to cover.
Included below is a recommended outline to follow, preceded by a brief discussion of the items to be included in your presentation. This outline is designed to teach judo techniques and concepts. But more than teach a technique, or a concept, it is designed to increase interest, judo knowledge, and membership in judo. Remember you will be graded, and not only in how well you have taught a specific item, but also how many of the key points you were are able to cover. The items that are to be included are in bold letters, followed by a brief discussion.
1. Introduction: Give a brief introduction of yourself. "Good Evening, my name is Mitchell Palacio, I have been asked by Sensei Nishioka to share some of my favorite techniques with you.
a. Assistant Instructors: Give a brief introduction of yourself and your rank. "Good Evening, my name is Mitchell Palacio, I am an assistant instructor here at City College of San Francisco Judo Club. I am a sankyu, 3rd degree Brown Belt.
2. Control: Control is assumed by merely calling for attention of the students. Call the class to attention; "Bow-in" the class. Or "Now pay attention to this next item———-." Or just get the students into the habit of responding to the command "Matte!" The attention of the students must be directed at the teacher before instruction can occur. Be sure to arrange them so that each one can see your actions and hear your instructions. Choose your position in relation to the students so that you avoid competing with other distractions. Often it is a good strategy to have the students seated on the mat in front of you as you initiate instruction. Immediately establish the precedent that when you speak, important information is being communicated.
3. Common denominator: State what will be taught in this lesson then use a common denominator. A common denominator is a common experience that everyone is likely to understand that can be related to your lesson. For example, in explaining what a great "taiotoshi throw" feels like, one might say, "Has anyone ever hit a home run or even smashed a golf ball 275 yards." You know, like when there is this contact point where you can just feel it in your bones that the ball is gone, POP!!! Well, let me tell you, when you learn and execute a taiotoshi, you'll get that same feeling. The common denominator can also be an item, which can be used to demonstrate a principle.
4. Demonstration: Demonstrating the specific technique and stating the key elements and its value. When demonstrating a technique: Executed in a perfect manner Demonstrate technique from many different angles. Emphasize the key elements of the technique Ask students if there are any questions Restate the objective and its value
(e.g. "The objective is to be able to execute the ————— technique so that you can easily throw your opponent;"), "the objective is to count in Japanese. So that when you are called upon to do so, you can." When your students are at two or three different levels of ability, you may want to establish two or three instructional groups. This can be accomplished using the following three divisions:
Early learning – Focus on learning the key elements of the skill in a controlled situation
Intermediate Learning – Focus on coordination of all key elements in common situations
Later Learning – Automatic use of the skill in contest-like conditions.
Individuals learn most effectively by focusing their practice attempts on ONE clearly understood element of skilled performance.
5. Local experience: When demonstrating your technique, relate the technique to a local experience. As you begin your instruction, establish the need for competence on the objective (why this skill or ability is important) by relating it to some phase of successful individual (current). An excellent way to gain your students attention and to motivate them to want to learn the individual technique is to mention how a local, regional, national or international student has mastered the skill and used it to great advantage. The objective of your introductory comments is to establish the idea that mastery of this skill is very important for competition and that the key elements of its execution are achievable.
6. Audiovisual aids: The use of visual aids like posters, pictures, charts, videos, DVDs, CDs, and books help to reinforce learning. Your visual aids should be easily accessible to the student.
7. Practice and Correcting: Briefly describe the new skill and then let them try it several times in a quick paced drill setting. Carefully observe their performance and identify their strengths and weaknesses. Call them back together and share your observations. This approach will allow you to point out weaknesses in performance on one or more key elements that were common to many, if not all, of the students. Using this approach enhances your credibility and motivates the students to listen and follow your instruction. Also, your subsequent teaching can be specifically matched to the needs (weaknesses) you observed. If in your observations of their abilities, you determine that they have already achieved the desired skill level, then you should shift to another skill.
Correcting the technique or concept where needed. It is always a good idea to start out with a positive note, whenever possible. "You have very good balance". "Here's something that will improve your judo, pull your opponent forward as you step in with the right foot. The use of two positive comments per one negative comment will leave the student with a positive affirmation. Feedback can be dramatically increased by using assistant instructors and/or students themselves as instructional aids. When instruction is focused on one key element of performance and the important aspects of performing the skill have been effectively communicated to the students, they are often as good and sometimes better at seeing discrepancies in a partner's performance. By providing feedback, students are improving their mental understanding of how the skill should be performed.
Evaluate Results and Take Appropriate Action
Evaluation of the student performances must occur on a continuing basis during practice and competition. This is the only valid means to answer the question, "Are the students achieving the skills?" If they are;
Consider how you can be even more efficient. Consider how you can get the same results in less time or how even more can be achieved within the same time allotment.
If the students are NOT achieving the instructional objectives, it is important to ask, "Why?" First, assume that you are using inappropriate instructional techniques or that you simply did not provide enough instructional time. A good approach to answering "Why?" is to go through the instructional factors related to effective instruction.
8. Continuing education: Encouraging continuing education. Each contact with students is an opportunity to make judo better. There are special instances where judo can be improved dramatically. One of the best places for this is in attendance at clinics, tournaments, and special local workouts. Nonetheless, unless we promote these programs, they will not occur.
9. Ownership: Guide the student to references that are available. Prepare a list of recommended books, DVDs, video clips (YouTube) and even judo suppliers where these items can be purchased. In your presentation, include a statement of how one of items could be used to supplement the learning process.
10. Preview the next lesson: Letting your students know what they will experience in the next lesson will prepare them in advance. You may also suggest books, articles, videos, etc. that may prepare them for the next lesson. Previewing may also include the need for purchasing equipment or materials to be used or submitted.
11. Summary: In the summary, you should review the objective(s) of the lesson. Review the value of the lesson. Promote continuing education and ownership. Summarization should be brief, but cover the key points.
Proper use of time is important
Time is a factor; therefore, it is important that you do not waste it. Most classes last about one to 1 1/2 hours. Within that time, there are announcements, warm-ups, uchikomi drills, randori time for Tachiwaza and Newaza, cool downs, and ending ceremonies. Somewhere in the midst of those activities you want to conduct a timely lesson. Technique lessons should take about 10 to 15 minutes.
In the evaluation of your teaching segment, the examiners are looking at the quality of the demonstrations, your voice, presence, appropriate time usage, and body language. The effort is to improve your student, their experience in judo, and the quality of judo overall.
Chapter Review VIII
1. List three differences between a competitor and an instructor.
2. Discuss at least three reasons for a certification program.
3. Lists as many of the key points that should be covered as you can.
4. Discuss two key points that aid in the development of students in judo and in general.
5. Discuss how to critique students.
CHAPTER IX: RISK MANAGEMENT
Query
1. What is negligence about?
2. Are there certain standards for coaches that differ from regular people?
3. What are legal defenses to negligence?
Read More
Scenario 1: A few kids, before class, are having a piggyback jousting session. That's where one partner mounts the other and tries to knock down or cause a dismount of the opposing pair. This escalates not only in intensity but also in difficulty as the pairs are now shoulder mounted. One child falls and suffers a concussion and a broken arm.
Scenario 2: There are about twenty five to thirty students packed into a small twenty by twenty room. Along one side there are a few unoccupied chairs and a desk. Everyone is busy in trying to throw someone until finally someone does. Unfortunately, due to the overcrowded space, it's into the leg of a student who falls onto others and a few collide into the desk and chairs. This resulted in several bruises, stubbed toes, bent fingers, and an ACL operation.
Scenario 3: It's a particularly hot day and with no air conditioning in the dojo, someone yells out, "OK, don't be a sissy, get out there and fight! Water break? What are you talking about? Johnny faints, but the others are told to continue while he's being dragged to the side to make room. His skin is cool and clammy and his breathing is shallow and he still hasn't come to. Now what do we do?!
With a little bit of care these types of situations that can lead to legal problems can be avoided. The old adage "Do unto other as you would have done onto yourself" is a good place to start. As coaches and instructors we are entrusted with the care and development of our students. If we think of them as if they are our own children we would want nothing but the best for them. What most parents want is a safe, clean environment in which their children can grow to be strong healthy humans they can be proud of. To accomplish this we need to be a cut above the average person on the street. We need to think ahead and to continue to be vigilant to perilous conditions. The examples above are instances where due to neglect or a lack of understanding of contraindicated conditions someone is injured needlessly. The area of law that we are concerned with termed Tort Law, but more specifically the area of Negligence.
Query
1. What is negligence about?
2. Are there certain standards for coaches that differ from regular people?
3. What are legal defenses to negligence?
NEGLIGENCE
Negligence occurs when there is an assumed duty that is breached or not performed, and you are the proximate cause that has resulted in some damage. Thus negligence is a result of a duty, breach of duty, causation, and damages. If any one of these factors is missing a case for negligence or liability is very weak. Along with these terms there are a number of others that one becomes familiar with. These are listed below with a brief description of each:
1. Reasonable man rule: This rule states that the standard of care that should be exhibited is that of what a sane and reasonable person under the same and/or similar conditions would do. Therefore, a first aid provider is not expected to perform at the same level as a doctor, or visa versa. Your standard of care is that of your training level.
2. Foreseeability: This is a concept that asks the question, could a sane and reasonable person under the same conditions understand what could happen as result of one's action or inaction. In the example given above, children playing piggyback knights jousting while on the shoulders might not be able to see a problem, but for an instructor trying to maintain a safe environment it's a different story. He or she should be able to "foresee" a possible accident waiting to happen.
3. Thompson vs. Seattle Public School District. This was a landmark 6.3 million dollar case delineating the duties of a coach. Basically coaches have a duty to properly instruct, which means they should have a set curriculum, usually written, with set objectives and methods of delivery. Additionally, there is a duty to warn. Warn against contraindicated or questionable practices that may be detrimental to the student. Like not taking in enough water during vigorous bouts of exercise. Lastly there is a duty to supervise. This duty is ever more important, the younger the students the more supervision necessary. Also the inherently more risk associated with the activity the more supervision needed. Some activities such as scuba diving have an age requirement as well as a ratio of supervisors to students in play.
TRUE AND FALSE TEST
1. Negligence has to do with a type of law called tort law.
2. In order to have a case for negligence you only need to prove there is a duty that has been breached and an individual is the proximate cause.
3. The reasonable man rule assumes that everyone is judged by the common sense of the average person on the street.
4. Coaches and instructors are held to a higher standard than the common person on the street.
5. Coaches have a duty to teach, warn of impending dangers and supervise the activity.
Answers : 1.t, 2.f, 3.f, 4.t, 5.t.
MITIGATIONS AND DEFENSES
There are certain instances when a terrible accident may be excused or mitigated they include:
1. Not meeting all the Requirements of Negligence
a. Duty
b. Breach of duty
c. Causation
d. Damages
If any of these four elements is missing then negligence cannot be established. For example, let's say that a coach had a duty and breached it, and it was established that he was the proximate cause, however no one was injured. The fourth element of damages cannot be established.
2. An act of God. This is an occurrence where a natural disaster is involved. This is where such things as lightening, floods, earthquakes and storms set the disaster in motion and caused injury to the student under your supervision.
3. Assumption of Risk. Assumption of risk is where an individual voluntarily enters into an activity knowing of its inherently dangerous nature. Students entering into skydiving know that there is a possibility of death should a parachute not open. Gymnasts engage in exercises knowing that one false move and they may go flying into a wall or floor resulting in grave injury. Judoka know that there is the possibility of bruises, broken bones, and in unlikely cases, death due to its origins in the martial arts. Most dojos have a waiver and release form that students and parents sign. It is advisable that persons signing the student in verbally explain and ask if the student and or parent understand what they are signing. This of course still does not excuse a negligent act.
4. Contributory negligence. This is where the plaintiff is denied recovery due to his own negligence even where the defendant may have been negligent as well. An example is where a beginning student may be forewarned not to apply any techniques learned in class to their siblings at home where there might not be any adult supervision. In spite of these directions the novice applies a technique and seriously injures a family member prompting the parents to bring action against the instructor. Here the parent may be barred from recovery since they may have signed a waiver addressing the possibility of injury and the need for due diligence on the part of parents and participants. Most certainly the instructor may also claim that students were forewarned not to apply any techniques outside of the dojo and that the mishap was a result of the participant's contributory negligence.
5. Comparative Negligence: An example is where an arm bar is applied in practice by two white belts resulting in a broken arm. The student with the broken arm claims that there should have been supervision by an instructor. The instructor claims that the white belts were instructed that they were not to practice without the presence of a black belt. While the instructor should have been supervising the practice, the white belts clearly contributed to the accident and should not have been practicing, much less executing a technique usually reserved for black belt practitioners. In comparative negligence recovery is often times based on the percentage of attributable fault.
6. Government Immunity: At one time many states did not allow its citizens to sue the State unless it gave its consent to do so. Even with many government agencies taking out liability insurance and in effect impliedly nullifying their claim to government immunity, they may still use this doctrine to protect their workers and their budget.
True and False Test
1. A student loses his balance due to an earthquake, falls into another students leg and breaks it, he and the instructor are liable.
2. Negligence is where there is a duty, breach of duty, and damages.
3. Assumption of risk is a common defense but may not apply where there is a wanton disregard for safety.
4. Contributory negligence apportions fault on a percentage basis.
5. The taking out of insurance by a government agency may nullify its ability to claim government immunity.
Answers: 1. F, 2. F., 3. T, 4. F, 5. T.
SUGGESTIONS FOR RISK MANAGEMENT:
In addition to a black belt one should have a teacher certification from a nationally recognized organization or institution.
Keep current by attending continuing education classes, coaching clinics, and certification classes.
Maintain a clean and safe environment for students. Vigilance is key.
Maintain close supervision.
Have a lesson plan with outcomes to be achieved by certain dates.
Keep a dated log of serious incidents that may occur, like disagreements and injuries. You may even want some signed statements as to what occurred.
Have a posted procedure list of things to do in the unlikely event of an accident. e.g. hospitals, police dept. location of the first aid kit, notification of parents, etc.
Have a checklist of "do's and don'ts" for students in the dojo.
When registering student into your club or when attending special events have the students and/or parents fill out, sign and date all waivers. It is important that they read and understand what they are signing.
CHAPTER REVIEW X
1. Briefly discuss the elements necessary to establish negligence.
2. Discuss at least 4 of the possible excuses for negligence.
3. List at least 6 suggestions to manage risk in the dojo.